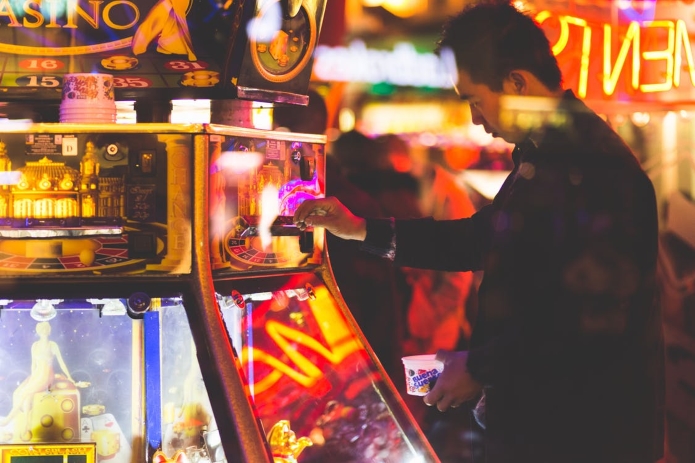 Games of chance like pokies and roulette are increasingly popular in New Zealand and Australia. While traditional land-based casinos are often associated with an allure and glamour that is hard to beat, the online casino world has also recently seen a significant boost. This is thanks to the convenience it offers players, who can gamble from the comfort of their couch whenever they want to, as well as the technological developments that have allowed for an exciting gameplay that often offers elements – like virtual reality or augmented reality games – that land-based casinos still cannot reach.
Gambling Is Booming in NZ
Oceania is among the fastest growing markets for online gambling – and this rise seems to tap into a general love that Aussies and Kiwis show for games of luck. In New Zealand in particular, gambling has seen an upward trend in recent years. The 2016/2017 financial year saw Kiwis spend $125 million more than last year in lucky games, as the Department of Internal Affairs reported. In total, they spent more than $2.3 billion in the main gambling markets, including sports betting and casino games like poker and blackjack.
Lotteries, in particular, saw an important increase, rising by almost 27% to reach $555 million – the same figure was $437 million in the previous year. This means that, on average, every New Zealander paid $151 for lotteries. Perhaps the fact that New Zealand saw the biggest Powerball jackpots in its history this year, amounting to $40 million and $44 million, also boosted this rise. Pokies also went up by a more modest 3%, reaching $870 million.
Casino.com: A Case Study of One of the Best Online Casinos in NZ
This trend is probably going to continue for some time, so it is important for online casinos to understand what players are looking for – and for players to be able to spot the top online AU and NZ casinos easily. According to the casino.com review, this online casino has a five-star rating for the amenities it offers. Casino.com offers a wide range of games, from the usual suspects like casino hold'em and roulette, to more old-school games like scratch cards and lucky wheel, as well as advanced games like Pai Gow and Red Dog poker. Of course, the classic favourite of Aussies and Kiwis is offered: pokies.
Even though it is based in the UK, it is licensed to operate in New Zealand and provides the option to gamble directly in NZ currency – which is significant for Kiwi players. This practice of getting licensed in other countries is increasing in the online casino industry, which means that players do not have to travel if they want to gamble on a specific provider. Its welcome bonus is significant, with 20 free spins made with no deposit and a further 180 free spins after the first deposit – which means a total of 200. Many of the games, including several progressive jackpots, are developed by Playtech – one of the frontrunners in gambling software. It also includes many bonuses and promotions, like Funky Friday and a refer a friend system, which make it one of the best online casinos in the region.
Kiwis love for gambling is a fact – and with a little navigation into online reviews, it is easy to find the top online casinos like casino.com, complete with trustworthy software, exciting games and generous reward systems.