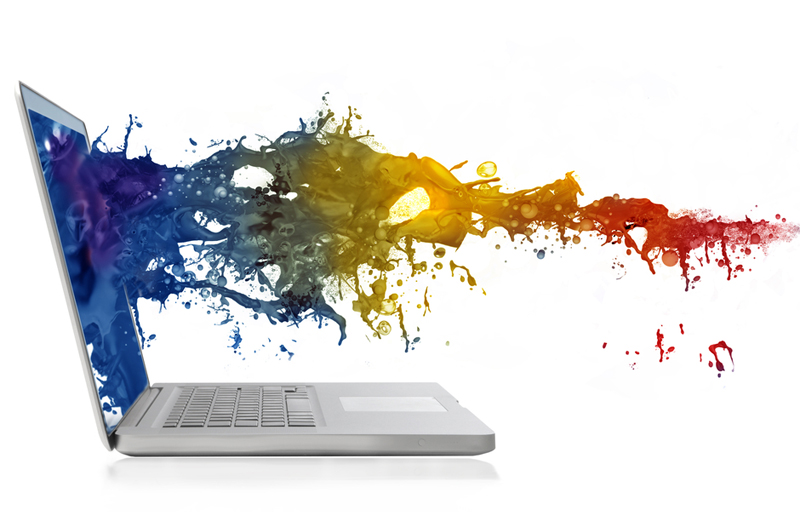 Web design trends, like all other trends, come and go, but there are some that have firmly set themselves in the world of web design, effectively taking over the World Wide Web.
Which trends have really made a longstanding impact lately? Continue reading to learn more, as you may want to apply these trends to your own website in order to improve its appearance and performance.
Get Rid of Your Header Background Image
While the old website design trend involved using customised, large images and photographs that would appear at the largest width and run all the way to the edges of your browser's window like a magazine spread, the newer trends are pointing towards simpler headers and campaign areas.
This means fewer images combined with typography that really stands out while removing other visual distractions. In other words, you should focus more on delivering your content versus showing off images and photographs.
Ghost Buttons and Line Icons
Yet another one of the latest and most popular website design trends is the use of ghost buttons and line icons. Ever since Apple released its iOS 7, there has been a rise in what's known as ghost buttons, which are transparent buttons that are outlined by a thin line, as well as line iconography.
The appeal of these techniques is the fact that they simplify the aesthetics of websites by letting buttons and icons appear lighter while letting colourful, larger illustrations and photos steal the show. And these elements are also part of the hugely popular flat interface that has taken over recently.
Full Screen Videos
To bring your website into the 21st century, consider adding some full screen videos and backgrounds to your pages. These will help you maintain that popular minimalist approach to web design today, while also giving visitors more visuals to enjoy when they first load your website. If you do decide to incorporate this element into your design, though, make sure you also work to create a responsive version of it for mobile.
Infographics that are Interactive
Infographics are hugely popular because they give a lot of information in a creative and artistic way that's easy to digest. And while they grew in popularity back in 2014, they're becoming even more attractive to web surfers in 2015.
Adding interactivity to your infographics will make it even more fun to tell your story, so rather than using static images, allow your visitors to navigate throughout the infographic to reveal additional data and make it more fun.
Small Animations and Microinteractions
To enhance the user experience on your website, you can add a few small animations to your page, as these will serve to engage your visitors without overdoing it. The right animations can also make your content even more interesting to readers. The more informative and meaningful your animations, the better.
If you need help with designing your website, it really is best to leave it up to the experts, like website design Cheltenham, especially if you want to be able to incorporate the latest web design trends throughout your site's pages.