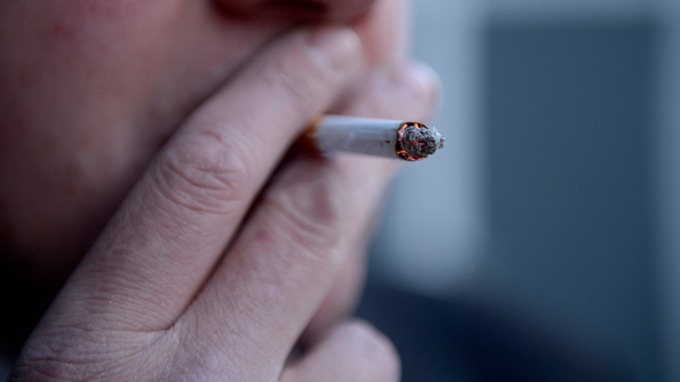 Even though smoking is the leading cause of preventable deaths, millions of people worldwide smoke every day to sustain their addiction. Unfortunately, nicotine is one of the most addictive substances in existence, which means quitting by going cold turkey can seem impossible for people who have been smoking for decades. However, if you're serious about putting down cigarettes for good, there are many aids available to help you.
Some smokers wean themselves off cigarettes by using nicotine patches while others prefer the relief offered by nicotine gum. Both aids try to help people stop putting a cigarette to their mouth to breathe in the smoke, which is why they both still contain the substance that makes cigarettes addictive. The idea is that you slowly reduce the amount of nicotine in your blood stream until you're ready to abstain entirely, but many people relapse because they crave the habit of smoking.
Fortunately, tobacco flavoured e liquid is another aid to quit smoking, and many people say it's a superior product to gum and patches. E-cigarettes allow you to continue the habit of smoking and get your nicotine fix, but they contain far less harmful chemicals than real cigarettes, and the gas you exhale is water vapour instead of real smoke. However, because they contain nicotine, you need a game plan to help you use them to quit smoking for good.
Follow These Simple Steps
All it takes is willpower, determination, and a plan to give up the cigarettes forever by using e-cigarettes as a stepping stone. Here's a brief guide to help you use the quitting aid in question to your advantage:
Concentrate on Switching Initially
To start, it's best to make the switch from real cigarettes to e-cigarettes before thinking about anything else. Vaping (using an e-cigarette) feels different to smoking a cigarette, so you should adjust to the new way of getting your nicotine fix before reducing your intake. Find a flavour of e-liquid you like to help make the transition easier.
Change to a Weaker E-Liquid
One of the great things about e-cigarettes is that you can choose the strength. So, instead of trying to reduce the frequency of using your electronic cigarette, you can reduce your intake by gradually reducing the strength of the e-liquid.
Now's the Time to Reduce the Frequency
Once you get used to the weakest strength of e-liquid, you should try to use your e-cigarette at specific times of the day and use it less and less every week. Try and limit yourself to specific times of the day and gradually cut out time slots as your addiction weakens.
Give Up Smoking Entirely
When you've reduced your e-cigarette to once or twice a day, you can start thinking about putting it down forever. If you ever relapse, try to avoid smoking a real cigarette and instead stick to vaping. E-cigarettes are healthier than real cigarettes for many reasons, so consider making a change that will have a significant positive impact on your life sooner rather than later.