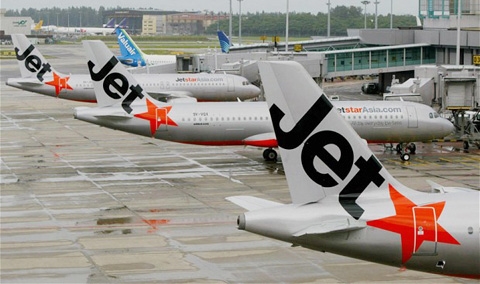 June 25 2015. The government of Hong Kong has rejected Jetstar's application to run Jetstar Asia out of Hong Kong.
Here is the official press release.
Air Transport Licensing Authority public inquiry decision
*********************************************************
The following is issued on behalf of the Air Transport Licensing Authority:

The Air Transport Licensing Authority today (June 25) announced the decision of the public inquiry to consider the application by Jetstar Hong Kong Airways Limited (JHK) to operate scheduled air services.

JHK's application was objected to by Cathay Pacific Airways Limited, Hong Kong Dragon Airlines Limited, Hong Kong Airlines Limited and Hong Kong Express Airways Limited and a public inquiry was held on January 23 and 24 and February 14 this year.

Having considered all relevant information including submissions and evidence JHK and the objectors presented at the public inquiry, the Authority decided that JHK did not comply with Article 134(2) of the Basic Law in having its principal place of business in Hong Kong and that JHK's application be refused.

The decision of the Authority will also be published in the Gazette on July 3.

The full written decision of the Authority and a summary of the decision can be downloaded from the Authority's website at www.thb.gov.hk/eng/boards/transport/air/atla.htm.
Ends/Thursday, June 25, 2015
Issued at HKT 17:00