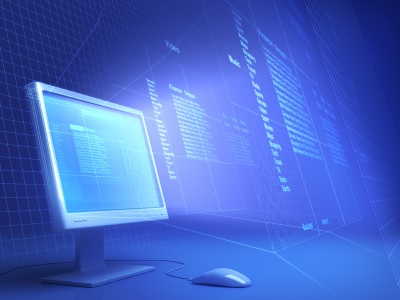 Build a better business by making use of important online marketing strategies to improve your website's online visibility. This should be the goal of every business today, whether big or small. As more individuals use the Internet, this is a medium of advertising you can't miss out on.
Online advertising is a big business that's growing rapidly, simply because it's effectivity can't be denied. In 2011, Internet advertising revenues in the United States surpassed those of cable television and nearly exceeded those of broadcast television. In 2012, Internet advertising revenues in the United States totalled $36.57 billion, a 15.2% increase over the $31.74 billion in revenues in 2011. Since then, it has only continued to soar in terms of usage and popularity.

Online advertising is widely used across virtually all industry sectors. If you wish to get started with online marketing, here are some of the best strategies that you can apply:
1. Optimize Your Website Across Different Mobile Platforms
When you run a website, don't just think of a computer or laptop screen. Remember that many Internet users today are browsing from their gadgets. These would include both mobile phones and tablets, such as iPads. So, you have to make sure that your website's page doesn't get distorted when a user is browsing from a different platform. Otherwise, they won't even bother going back to your site anymore.
Optimize your site for different mobile platforms, so that each of these visitors and potential customers will unanimously have a pleasant experience shopping on your website for whatever products you're selling, such as custom made inflatable items.
2. Take Advantage Of Social Media
Social media marketing is also one of the most effective facets of digital marketing today. The population of users on social media sites is increasing at quite a rapid pace. Moreover, social media users browse their accounts multiple times daily. So, this is an audience you shouldn't miss out on. Right at the tip of your fingers, you've got access to a global market that you would've otherwise had difficulty reaching had it not been for your social media presence.
3. Create An Account On Google My Business
Google My Business is like the primary online directory of businesses today. Only a handful of customers go through a physical directory or the Yellow Pages anymore. Before going to a business establishment, people would first search about it on the Internet.
This is where the advantages of Google My Business come in. Not only will the general public know about your shop's location, business hours and contact details, but they'll also have access to a virtual tour. They can see the premises right before they go there, and can even check for an available parking space. This can help drive traffic to your store.
Takeaway
With these tips, you don't have to miss out on the benefits that online marketing can bring for your business. If you've long searched for ways on how to increase your online sales, now you know where to start. When you've got the right products and services, all that's left for you to do is to spread the word. You can achieve this through the right online marketing strategies.