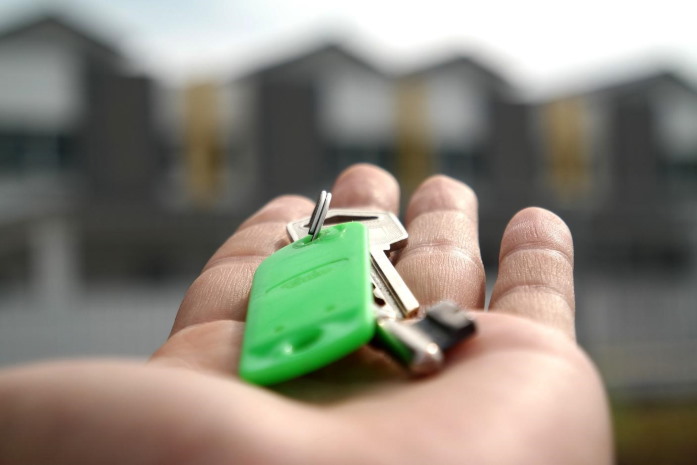 Every challenge teaches us something,
Buyers Agent Sydney
- Nick Viner highlights that from work life struggles to sporting losses, most people walk away from a trying time having at least grown a little, regardless or the result.
And the same can be said for purchasing real estate during the pandemic. As a professional buyer's agent working throughout COVID, I've had ample opportunity to discover what buyers can learn from this challenging time.
And given we may now be in a state of 'the new normal', these learnings will remain invaluable.
Here are five lessons COVID has delivered that buyers need to take heed of.

1. Networks are everything
When the national shutdown began and the ability to attend open homes and bid at auctions was stymied, it seemed as if this industry would go into full hibernation. But, of course, some buyers and sellers still needed to trade, regardless of the virus.
The problem then became creating an avenue for sellers to expose their properties to serious buyers without the usual tools of open homes and unfettered inspections.
It's within this environment that the value of networks really came to the fore. The relationships I've cultivated with selling agents for over a decade paid dividends.
These agents experienced a sudden drop in listings, and for those that remained on the books, their sellers wanted to avoid major advertising in case purchasers saw them as desperate to offload during a crisis.
As a result, agents started calling me. I was seen as a trusted source of potential buyers who had a defined scope of needs and were often pre-qualified for finance.
In addition, the agents knew that by dealing with a professional buyers' agent, common sense would prevail during negotiations and discretion assured. As such, I was able to secure properties for my clients at competitive prices and with a minimum of fuss.
2. Nothing is certain
At the very start of 2020, the property market throughout Sydney was looking extremely promising. We'd had our 'boom' from 2011 to 2016, and the retraction that followed wasn't too severe.
Toward the end of 2019, signs were looking good for 2020. Many buyers were rushing into the market, certain they would make some impressive capital gains as the year progressed.
But the virus fallout was swift and sudden. Mass unemployment and a looming recession were on the cards within a few short weeks. Not only were values looking wobbly, but uncertainty within the rental market was beggining to get landlords stressed.
How were people going to pay their mortgages or maintain the upkeep of their homes?
The lesson here is plain – nothing is certain. The solution is don't overextend yourself, maintain a financial buffer and expect the unexpected.
3. There are opportunities to buy in EVERY market.
Even during the pandemic, being well informed and prepared to act can bring excellent outcomes.
We all know the adage about being greedy when other are fearful, and fearful when others are greedy. This is one of those times.
Despite some ugly predictions about the economic outlook for our nation, there's no denying property is a long-term commitment.
My advice to purchasers is to stick with the fundamentals. Seek good quality real estate in excellent locations with elements that appeal to a wide potential buyer base.
By spotting those opportunities and being prepared to act, you will come up trumps as this trying time eventually passes us by.
4. A healthy property sector = a healthy economy
Within weeks of the shutdown, a huge number of commentators came out with warnings of a double-digit percentage fall in property values.
Now, some 10 or so months on, real estate is looking like one of this country's most stable of assets.
There are two things those pessimistic observers failed to realise.
Firstly, shelter is a fundamental need, not simply a wealth-building vehicle. People must have a roof over their heads, so the business of property was always destined to continue.
Secondly, the property sector is this nation's largest industry. Data analysis by the Property Investment Professionals of Australia (PIPA) showed Australian residential real estate was a $6.7 trillion industry as at October 2019. That's almost $1 trillion dollars more than the combined value of
Australian Superannuation ($2.9 trillion), listed stocks ($2 Trillion) and commercial real estate ($1 trillion).
It's simply too big to fail and allowing it to do so would be political suicide. As such, support for our industry was brought to bear, and I confidently predict that will continue in the future.
5 – Head over heart.
Losing your cool and being reactionary is never a good idea when talking about the large commitment required in buying or selling a home, and that's been reinforced during the crisis.
There were quite a few who, out a of a sense of panic, decided to offload their property due to concerns of an impending price slump. They were happy to accept a discount in order to trade out of the market before things got really bad.
If they'd just taken a moment to make a level-headed assessment of what was occurring, these sellers might have realised that the long-term upsides would offset any potential downsides.
When it comes to real estate, head over heart is essential. That's why using a buyers' agent, who will have a clinical approach to assessing your purchasing options and the market value of any buy, is essential.