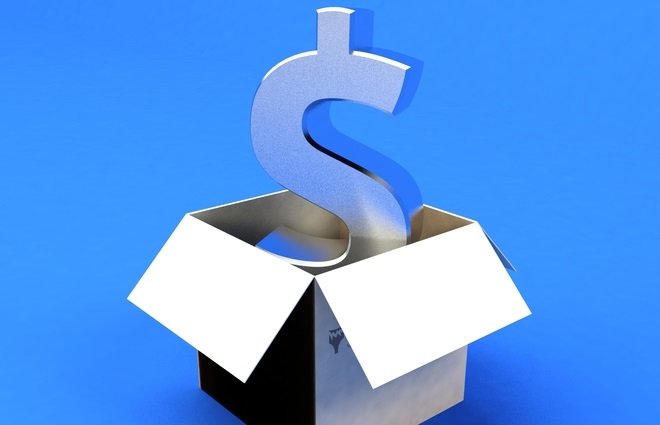 Being a fresh entrepreneur brings forth many challenges and managing the expenses is one of them. Due to lack of experience, you might sometime focus on the worthless things, spend your valuable money there and neglect some of the important aspects. "I have found that time is of the essence as an entrepreneur as it's a limited resource, so prioritization is fundamental to success," stated Ben Tejes, Co-Founder and CEO of Ascend Finance.
Cutting down on expenses increases your Net profit and you can spend that extra money somewhere worth it, like advertising. So instead of making a mistake and then learning from it, start your venture on a perfect note by simply abiding by the following points.If necessary, call on the services of an
expense manager
.
1.
Buy Used Equipment




There are constant upgrades of equipment and software present in the market with the advancement of technology. This causes companies to replace them with the latest version. Most of the times there are just minimal changes and which merely affect the efficiency of the machine. "It can seem obvious that you should buy used to save money when you are trying to reduce expenses. What you may not know is that running out of cash is a major reason why some companies file for bankruptcy and debt relief," stated Ben Tejes, Co-Founder and CEO of Ascend Finance.

You might want to get your hands on the hardware and software that has been replaced with new ones. Some of them are just a few months old and have a tremendous difference in the price as compare to brand-new pieces. Buying things second-hand will help you in the initial stages of the business.



2.
Print Less and mail more




To maintain an efficient network and to be in touch with all your partners and customers you have to send several messages. Small expenses like paper, stamps, envelopes etc. may not bother you but when summed up they burn a hole in your pocket. You can refrain from this by using Emails in possible cases and save printing charges as well.

Printing is a costly affair when you have to communicate to a lot of people. Cost of Cartridge, printing ink, paper sheets are an extra burden you can dodge. Cutting up the little things can make a big difference.



3.
Hire Interns




You might sometime feel that you are paying extra money to employees when it comes to short-term projects. The solution to this problem is to bring up interns or freelancers on small projects.

Interns are desperate to earn some experience and you can use that to your advantage. You can put them on the jobs that do not require much technical skill and get things done at a comparatively less charge.



4.
Use Social media marketing




Marketing is probably the most expensive part of any business. And without proper marketing, you can never be successful so cutting the cost of marketing is not a good idea. What you need is an alternative that would not compromise with the positive outcomes.

Internet marketing is the most popular trend in business and has proven to do wonders. Marketing on Social media like Facebook and Instagram is very economical and gets the message across. You need to find your target customers and strategize your marketing accordingly.



5. Improve Inventory Control
Set up optimum inventory levels and stick to them. This practice causes you to cut off the extra storage charges and the money wasted on excess inventory. In initial stages you might face some problems but when you get an idea of your production cycle and the demand in the market. You can easily set a benchmark and produce as per the forecast.
You also need to get rid of the goods which have been burdening your store shelves for too long. Sell these slow-selling goods at huge discounts and use the free space for your best sellers.
6.
.

Save money on tickets




You need to meet a lot of different people to efficiently conduct your business. Most of the times you need to go to places which are very expensive to travel to. You need to use technology to the fullest to avoid this expenditure. With help of Skype, you can conduct meeting with anyone, anywhere. It serves the purpose of being face to face and does not cost a penny.



7. Use Cloud Computing for Storage
Cloud computing is essential for most of the business startups. It reduces your Capital cost as well as the cost required for IT assistance from professionals.
With Cloud computing, you do not need to purchase servers and pay for upgrades. You always have the business details on your hand with just one click. You can easily expand storage as per the requirement. Your cloud provider will take care of the petty issues related to data recovery.
8. Go low on space
Office space consists of a large part of the Capital cost of the business. So by saying no to the Big Office in the Commercial Real Estate area and shifting it to a more economical place you can save a hefty amount.
In the early stages of business, you need to set your foot and work on the basics rather than have a luxurious office. You can always work from home and save on insurances and taxes.

Over the last few years many businesses have begun to go 100% online as a way to reduce their overheads. Betway, for example, chose to focus on the online casino business, and enable consumers to place a bet online anywhere and at any time.
This is not all of it, there are many other ways also to reduce expenses. For that, you have to keep experimenting and learning from them. Keep trying new methods, technology, things, suppliers and see how the results turn out.

Hey, let's talk! So are you an experienced business owner? Have some tips for the newbies? Let us know in the comment section below.

Author Bio: Raviraj Hegde

Raviraj is a growth strategist at EMERGE App. EMERGE App is an multichannel inventory management software for small businesses.