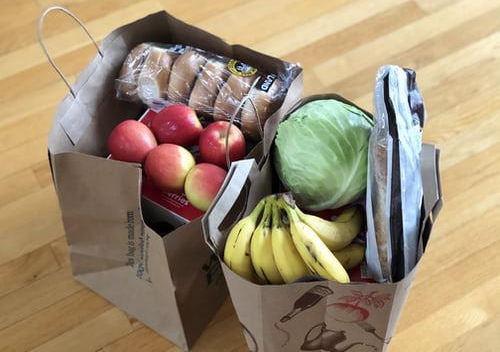 I am pretty confident in the fact that almost everyone has been into some form of convenience, department, or bespoke store at some point in their lives. We walk in like we always do, not noticing the advertisements or banners, simply looking to the large, over-hanging letters above each aisle and section within the shop to tell us where we need to go.
But have you ever wondered how it all came together to be the way that it is?
Did you ever think that someone who had the vision to own a department store needed to hire in a team of professionals to come and create the 'vision boards' you see and so quickly take for granted?
We don't take a step back to think about it, I know I don't and hadn't until doing some homework on this article.
You can see some wonderfully thought out signs here https://www.pinterest.co.uk/steveaclifton/supermarkets-signage/ for inspiration if you have a new and upcoming project on the horizon, from big to small, detailed to simplistic, there is something for everyone.
How blaze we are about these simple yet ultimately the most effective form of advertising and design elements, and one that were they not there we would be lost. Each of us racking up our steps on our smartwatches from walking each aisle up and down looking for our products.
Nowadays I am more aware and look into the details and contrasts of the shapes and sizes that draw our eyes to them, how intricate details bring it all together, and beautify the store for a great shopping experience.
Reasons why grocery store signs are necessary.
Navigation. The most basic of reasons but the one we utilize the most, knowing where to go in the shop is essential, especially if you're my husband who hates being in shops and needs to be in and out before anyone realizes. He is all about the 'get in get out' tactic, makes life quicker, to say the least.

Promotions. You may have been under a rock the past month and swamped with work, you have no idea what day it is never minding the weekly special, so a quick look on the notice boards of the latest BBQ pack on sale for the weekend is a huge help. They are even better when they tell you of upcoming sales to watch out for.

Departments. It helps section off the areas of the grocery store, refrigerated group together, clothing, and all others doing their thing in a designated area.
If you are in the process of launching a new store and looking for something chic to stand out from the other shops on the block, then you need signage that is going to turn heads. You only get one chance every five years or so to brand and deck out your internals, do it right the first time around.
Choosing a company when creating signs.
Ideally, you want a business that has your best interests at heart, not one looking to make a quick sale with a lackluster effort. The initial meeting and consultation will give you a good indication as to what you can expect in terms of quality of service and customer care. Go with your gut, if it feels uncomfortable move on, there are plenty of fish in the sea as they say.
Have a list of questions to hand when making the contact appointment to ensure you get your ideas across clearly, that everyone is on the same page, and that they have the capabilities to deliver what you're asking for.
Are they fully booked or do they have reasonable turn-around times, you don't want to open a store that has blank walls due to undelivered, yet promised to be completed, wording? See some advice in this link following what others have to say and have experienced.
Lastly, you want a firm that is going to be creative in designing a product that's bespoke and tailored to your needs, while creating brand awareness by being original in aesthetics.
You know what you want and like, do what you feel will suit your personality, and a quality firm will understand your vision and support you any way they can.