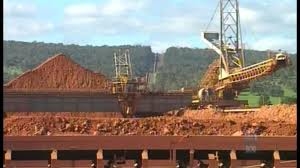 Brisbane 13 September 2013. Local mine managers and workers will be able to have their say about proposed reforms to further enhance Queensland's world-class mining safety and health standards.
Minister for Natural Resources and Mines Minister Andrew Cripps said his department's Mining Safety and Health division would host a series of 12 regional forums in Queensland mining communities; starting in Brisbane on Monday 16 September 2013.
The forums will be hosted by Stewart Bell, Queensland Commissioner for Mine Safety and Health, and the former Chief Inspector of Coal Mines, Gavin Taylor.
"Last week, I released for industry consultation the Queensland Mine Safety Framework Regulatory Impact Statement (RIS) which outlines options to amend Queensland's mine safety and health legislation," Mr Cripps said.
"The inspectors in my Department's Mine Safety Inspectorate are concerned that our mine safety laws keep up with the influx of new workers in the mining industry and it's time to implement reforms that reflect the changing workforce.
"For example, the coal sector workforce has increased from 9,000 workers in 2000 to 39,000 in 2012, with the bulk of that increase experienced in the last four years.
"The reforms in this RIS will help protect these new workers and help to reduce the number of injuries and fatalities that occur each year in our mining industry.
"In particular, we value the opinion of the local employees, mine managers and site safety representatives who work at Queensland mines and quarries.
"They are well placed to understand the risks associated with mining and make a valuable contribution at the regional forums about options to ensure our mine sites are even safer for employees."
The Queensland Mine Safety Framework Regulatory Impact Statement was developed following consideration of 28 submissions received in response to a 2012 consultation paper circulated to the mining industry about the review of Queensland's mine safety and health laws.
Industry stakeholders have 60 days to lodge submissions about the issues outlined in the Queensland Mine Safety Framework Regulatory Impact Statement.
The Regulatory Impact Statement and how to make a submission is available at: www.dnrm.qld.gov.au or www.getinvolved.qld.gov.au

Regional forum dates and venues:
Date

Venue

Time

Monday 16 Sept 2013

Brisbane

111 George St auditorium

1:00 pm

Tuesday 17 Sept 2013

Mackay

Windmill Motel

6:00pm

Wednesday 18 Sept 2013

Townsville

Rydges Hotel – Portside Room

2:00pm

Friday 20 Sept 2013

Rockhampton

Leichhardt Hotel

9:00am

Tuesday 24 Sept 2013

Toowoomba

Empire Theatre lounge bar

1:00pm

Wednesday 25 Sept 2013

Moranbah

Moranbah Cinema

6:00pm

Thursday 26 Sept 2013

Dysart

Queensland Mine Rescue Service training rooms

9:00am

Thursday 26 Sept 2013

Middlemount

Middlemount Civic Centre

6:00pm

Monday 30 Sept 2013

Mount Isa

Mount Isa Civic Centre

10:00am

Tuesday 15 October 2013

Emerald

Emerald Town Hall Supper Room

6:00pm

Wednesday 16 Oct 2013

Blackwater

Blackwater Civic Centre Venue 1

9:00am

Thursday 17 Oct 2013

Moura

Coal and Cattle Hotel Function Room

9:00am