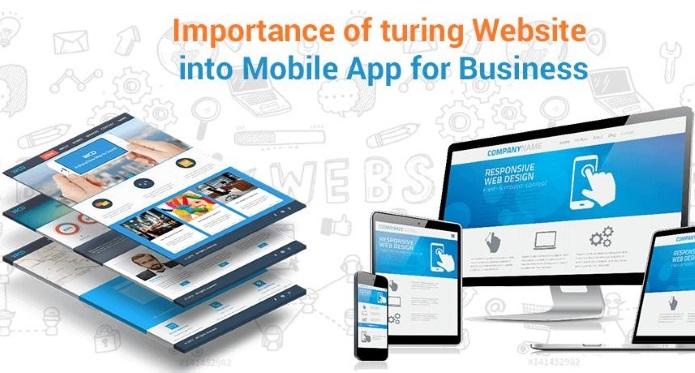 Why does turning a Website into a Mobile Application has become so crucial for Businesses?
We are living in a digital world that is getting more and more digitalized with each passing second so for an individual it has become a necessity to have an online presence. Now to follow this point is even more essential especially when it comes to enterprises, companies, and basically businesses. As the primary aim of business is to gain revenue and maximize their profits to further expand the reach.
There was a time when a website was all you need to represent your business but those days are long gone. Yes, the websites still hold a significant place when it comes to creating an online presence for your brand. In order to build an online presence for your company/business now applications platform much needed. Everyone nowadays relies on mobile apps for their day-to-day activities like booking a cab, ordering food online or applying for a job.
We at ChromeInfotech, know how important it has now become for a business owner to promote his/her business through the means of a mobile app. All these basic daily routine activities just need a few clicks to get done and as a leading Mobile App Development Services provider know what exactly the end-user wants.
Also, there are various perspectives to look from towards this conversation of a website into an application some of them being the customer, medium, and brand:
Converting Website into Mobile App
The main reason behind this conversion of a website into a mobile application is to get more potential customers in regards to the business. A Smartphone has been the first choice over PCs, laptops, and tablets for a large majority of the population. This is why the native applications have many plus advantages over the websites. Some of the highly appreciated advantages by the audience in a Smartphone are – live GPS service, High-Resolution cameras, compact, lightweight device etc.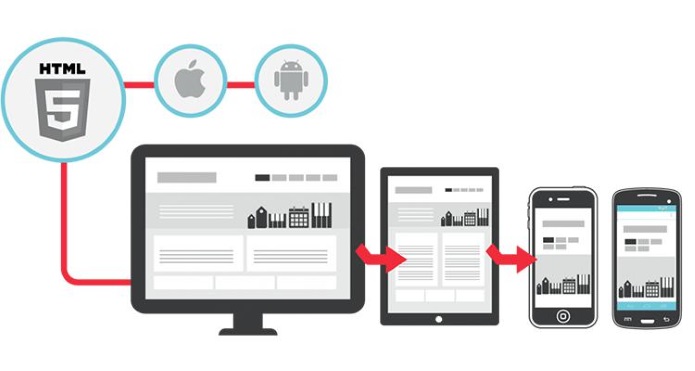 In a mobile application that Offline services and Data caching options are quite important as these apps are designed for frequent usage. This implies that the information that the user is trying to access has to be stored locally on the device. This will lead to increasing the app's efficiency as well as effectiveness for the end-user. The integration of server and database is implemented differently for web apps and mobile apps. The mobile platforms can also offer much more possibilities for engaging users like gamification options, push notifications and much more.
Achieving Seamless User Interface
The native applications follow a very unique and distinct approach for the app must look and operate. That is why the UX of your business Mobile App should not be entirely similar to your business website UX. Some of the basic points that need to be focused are mentioned below:
When the user browses over a website, the User Interaction over it can be termed as complicated or difficult. But when the same user switches from the website to the mobile app the user interaction becomes much more customized. This is because the mobile applications provide Simple Navigation to guide the user throughout the process.

One of the main challenges is to accommodate the complete website valuable data into a small screen of a mobile device. This is where the narrowing down of functionalities takes place i.e. only the key features and data make it up on mobile app display. The key features are presented in the early versions of the mobile apps and if the response from the user is acceptable then more features are added accordingly.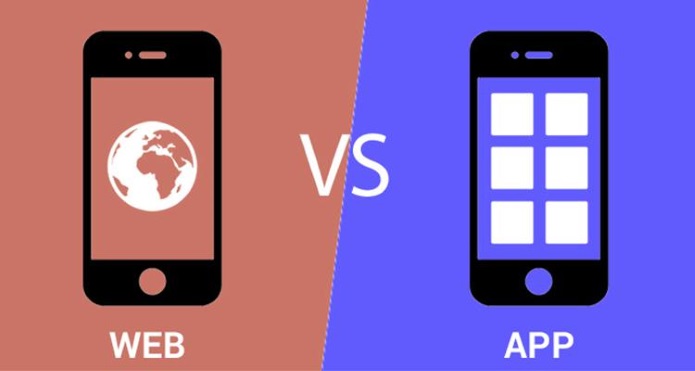 While using a mobile application whether Android or iOS, the user expects the instant gratification meaning if they perform a feature on the app they response over that click has to be quick. Here, this instant gratification plays the key factor in maintaining the constant customer engagement with the respective app.
It doesn't make a lot of difference whether a mobile application is a direct translation of a website or not but what exactly matters the most is providing a user the 'Seamless Communication' he/she is expecting from the app itself.
Many business owners have a mindset that if they have a responsive business website for their business that is enough to attract customers. But what they need to understand is that customer preferences changes according to time and so it is always a good idea to adapt to these changes rather than delaying the acceptance. Here MVP plays an essential part in finalizing the features in the app with respect to the target audience's requirements.
Author Bio:
With over 10 years of experience in Mobile App Development – both for Android and iPhone, Shishir Dubey is the CEO of ChromeInfotech - a dynamic Mobile App Development Company that gets your app featured in the App Stores in record time and cost-efficient budget.