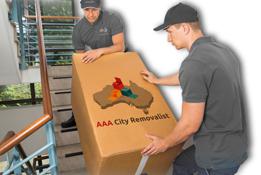 Choosing a professional removalist for business removals in Sydney is an easy decision to make. This is because you can save yourself from a lot of stress which will far outweigh the final cost of the service. Let's have a look at the advantages of using a
Professional Removalist in Sydney for Business Relocation
.
Why is Relocation Necessary?
You will need to move in order to expand your business if your first office is not suitable for expansion or your office building cannot facilitate the increase in your business. If your business is successful, the budget you have for your office will increase over time and you will require more staff members. This is why relocating is more often a requirement rather than a choice.
Besides even if your office building is suited perfectly for your expansion needs you should compare if the price you are paying is fair and that the services that your office space is offering you are the same as others. Making the decision to relocate should be easy if any of these points change.
Another reason that you may need to relocate your office space is if you move away from the local area to a more urban or hip location.
Advantages of Using a Removalist
There are several benefits when using a company like AAA Removalist to help you relocate your business to another location professionally.
1. Everything required is in one place
You know that everything you need is in one place when you use a specialist removalist company like AAA Removalist Sydney. Removalists provide all the packing materials, boxes, all the vehicles to move the items and even do the unpacking later. It is all part of the service from a professional removal company. We recommend using a single company rather than having two because it can be more expensive and more stressful.
2. Storage Included
Storage is free with AAA Removalist Sydney, including storage for a few weeks on the run-up to you selling your office or home space. We do not need to pay to rent your space since we have our own secure storage facilities as well.
3. No worry about reinstallation or damage to items
We can help you get your business back up and running in no time! Like you are an expert in your business, it is our job to move and place things DAILY, making us relocation ninjas. With this speed and accuracy, you can be rest assured that your new office will be up and running in no time!
There are plenty of benefits to using a removal specialist company for your business relocation. Always remember to note what exactly a company can offer you, and their charges, before deciding to use their service. Call AAA Removalist Sydney at 1800 77 77 81.