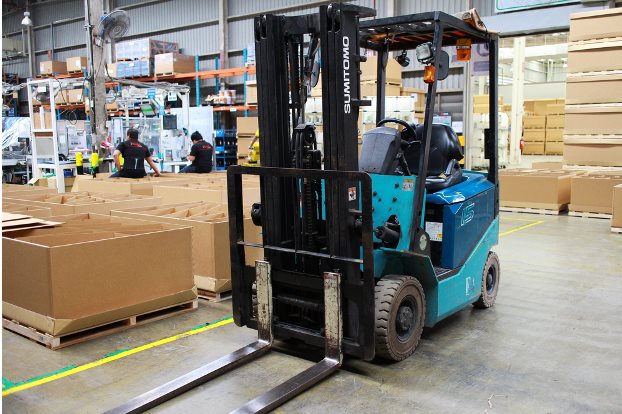 Running a warehouse requires a great deal of organisation, and a great deal of process management. If you are not organised from top to bottom, then you will find that eventually a lot of time is wasted, which equals a lot of money. Depending on the kind of warehouse that you are working in, there will be varying degrees of finessing required for your productivity. Warehouses are continually undergoing improvements in terms of their processes, with the key focus being to improve productivity. Even a tiny shift can see a huge amount of improvement in productivity. If you make the right kind of adjustments, you will see the productivity improve incrementally.
The key is knowing what kind of adjustments to make. In some cases it will be a way of picking and packing that is an improvement on your current system. In other cases it is the kind of equipment that you use to handle your warehouse goods. We would like to take a look at 7 different types of handling equipment that can improve warehouse productivity. Some of these products help because they enhance the speed with which employees can operate, and other products are effective because they increase the volume of goods that employees can handle in a day. Let's take a look.
Palift

The Palift is product that has been designed to save your workers' backs. Instead of having to bend constantly to lift up items and to unload or load goods, The lift moves the goods to a height that is suitable for the employees to work at. Benefits for the lift include productivity increases and reduced injuries.
The use of this lift save the backs of workers, and injuries have been dramatically reduced in warehouses. There is a built-in turntable which allows for a very simple rotation and blown, and access to all sides of a pallet. This saves workers walking around, and the steady footing of this lift ensures a safe and even surface to work from.
Motorized Pallet Truck
There are pallet trucks which you can use to move goods around, but if you want to improve the productivity of moving goods, then a motorized pallet truck is for you. Motorized pallet trucks allow you to enjoy acceleration, smooth travel speeds, durability, and maneuverability. Using a motorized pallet truck in your warehouse will ensure that you get the job done faster.
Mini Stacker
When you want to reduce the amount of workplace lifting injuries, you need to use something like a mini stacker. Mini stackers are great for general use in preventing injuries from lifting incorrectly. Various attachments can be fitted to the units, to ensure that tipping, rotating, and positioning of drums, crates, and other components can be done safely.
Dock tables
When thinking about loading and unloading, you need to ensure that the dock is a safe place to work. A dock table is a great way to increase productivity, safety, and efficiency, by allowing your workers to perform their loading and unloading in a safe and efficient manner due to a dock table tailor made for the warehouse. A dock table ensures that there is flow control of goods, and allows for goods to be raised from the floor to the warehouse height safely and easily. They work by raising and lowering continually and move the load without need for manual handling.
Rotator
Using a rotator in your warehouse is a great way to ensure safe and efficient material handling. A rotator is suitable for use in a wide range of applications, including crate access, assembly, drum handling, and rotating goods. If you need a rotator for your warehouse, it's far better to have on than it is to not have one and risk poor work and potential injury.
Keep your warehouse moving productively with these five pieces of handling equipment for success.