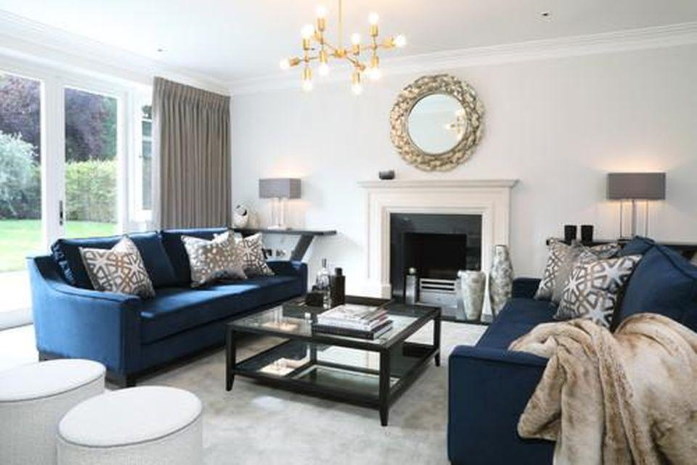 Good lighting really is one of the most important things to consider in a space – if you've fallen out of love with a space in your house, there's a very good chance that poor lighting is the culprit. This is because lighting is so much more than a functional addition – lighting applied to different places around a single room can dramatically change the mood and ambience of the entire space. For this reason, understanding what you want in your lighting is one of the most important aspects of interior design. Lighting a home well isn't easy, though, so in this article we give you some great tips to help you develop a better understanding of how lighting can better work for you.
Changing your perspective on lighting
As you might have observed in a well-executed home staging in Sydney or Melbourne, a little bit of lighting can make a lot of difference. You should be kicking off your light-refitting with a firm understanding of your lighting preferences, as understanding this during the design phase will help with the untroubled execution of your plans during the renovation. This is also about more than the style of the light itself, as you should also be considering how far apart you want the lights to be and how strong the light source. Approaching the design of your lighting should start with a firm understanding of the space you're trying to illuminate. For starters, properly knowing the height of your ceiling will help how you apply hanging light fixtures, and in the event that your lights don't come with adjustable cables or rods, you won't be stuck with unusable fixtures. You should also know how the lights complement the furniture you have in your space – for instance, how low you hang a light suspended over a table, in addition to how bright the light may be, can very easily vary from the regular height of the light fixture.
Adding style to your lighting
Although there is potential for it to look average in the wrong hands, adding colour to your lighting can make for an interesting look in the right space. Introducing a vibrant light fixture in in a simple room can quickly transform the space for the better, while coloured shades can also add a touch of colour without the commitment. Although they're very much the norm, there's no need to limit your lights to downlights. Uplighting and wall sconces can offer some dramatic and interesting design opportunities, plus shifting the direction of the light allows for a much nicer ambience due to the lack of harsh directional light sources. While you're thinking about functionality, it's worth considering where you can introduce lighting in your home to improve safety. This might be particularly valuable in stair environments to avoid the hazardous prospect of nighttime fumbling in the dark. Small and unobtrusive sensor lights can light the necessary elements on the floor while negating the need to light the entire house up when you're half asleep.
Light up your life
As you might have gathered, lighting is so much more than a way to illuminate your property. The right approach to fixtures can ensure that an individual's creative side can be very well demonstrated, particularly with the use of fixtures and colours, so you can light up your home in style. Implementing lighting effectively is also a great way to ensure that you are not inconvenienced by awkward lighting in your home, such as a lack of lighting on your stairs – thinking outside of the box is the key to succeeding here!