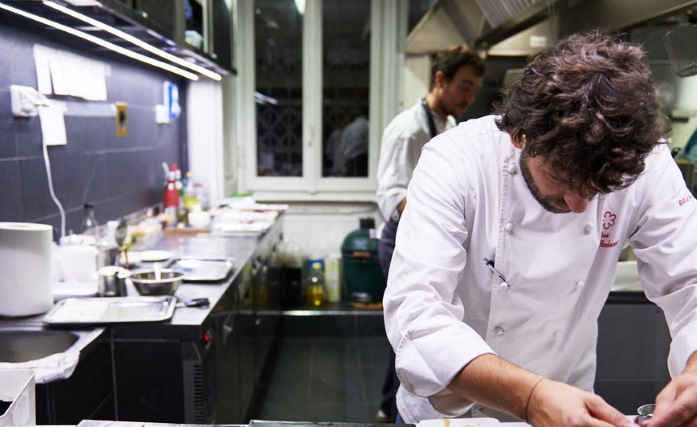 Whether it's a classy inner-city restaurant or a low-key suburban cafe, running a commercial kitchen comes with big-ticket costs.
So it may seem like going second-hand on your kitchen equipment – such as fridges, freezers, dishwashers and fryers – is a great way to reduce the bill. But is it?
The answer: it depends. If you're on the lookout for used kitchen equipment, here's what you need to know (and when you should opt for new).
Where to buy second-hand equipment
With hospitality businesses across Australia opening, closing, upgrading or renovating, there's a big market for finding new homes for commercial appliances, from buy-and-sell Facebook groups and Gumtree listings to used equipment resellers and auctioneers.
While there may be bargains for those with a trained eye, keep in mind that some avenues are much riskier than others. Much like buying a used car, deals that appear "too good to be true" often are just that.
Plus, heavily discounted equipment may have been heavily used or at the end of their useful life. And even on inspection, some equipment issues are not easily detectable with the naked eye.
What are the risks?
The biggest risk of buying second-hand is forking out good money for bad equipment. So as a buyer, you need to weigh up whether the risk is worth it. Even cheap restaurant equipment that costs thousands of dollars can come with hidden costs.
For example, used appliances may be energy inefficient, increasing the size of electricity bills. Plus old or slow appliances impact the efficiency of kitchen and back bar staff. Or if fridges and freezer fail, they add to wastage costs from spoiled goods.
Mitigating these risks doesn't necessarily mean buyers have to go brand new. Look for resellers that offer warranties on quality refurbished equipment. Plus, a good second-hand reseller may also offer finance, helping smooth out cash flow and reduce the impact of new purchases.
Tips for inspection
Inspection is key when sealing the deal on second-hand equipment. Especially so if you're not buying from a reseller under warranty. A keen eye for signs of wear and tear is your ticket to finding a genuinely good deal.
For second-hand fridges, cracked and loose door seals are one telltale sign of wear and tear. Another is the general cleanliness of the fridge interior. And if possible, check for a serial number. This may help in revealing the age and life of the appliance.
With commercial kitchen items like combi ovens, it can be tricky to reveal the true condition of the appliance after an inspection. A visual check can reveal some things, but there may be hidden defects that will lead to the appliance heating at an uneven temperature.
If you can, try to get physical hard copies of maintenance reports, invoices, and other documentation for the equipment. This information helps reveal the past life of appliances and better protects you as a buyer in case something goes wrong.
What shouldn't be bought second hand?
Certain items generally should be brought new, or at least near new. Some types of equipment may be near the end of their useful lifespan, while others can have a propensity to break down.
Commercial freezers have a short lifespan compared to fridges, making a new freezer often better value for money than a used one. A new freezer with a longer life can be much more energy-efficient over this time, too.
Used commercial fryers are another example of equipment that may not be worth the risk. For example, hairline cracks in the tank are one common defect found in used kitchen fryers. This particular defect can be difficult to detect on inspection, and is often irreparable.
Leaving it to the experts
So, what's the takeaway? As the old saying goes, "If it's too good to be true, it probably is".
Many buyers will find it's a good idea to find a reputable reseller, especially for items like freezers and ovens. These professionals can offer a warranty to ensure your appliances stand up to the biggest test of all: your commercial kitchen.