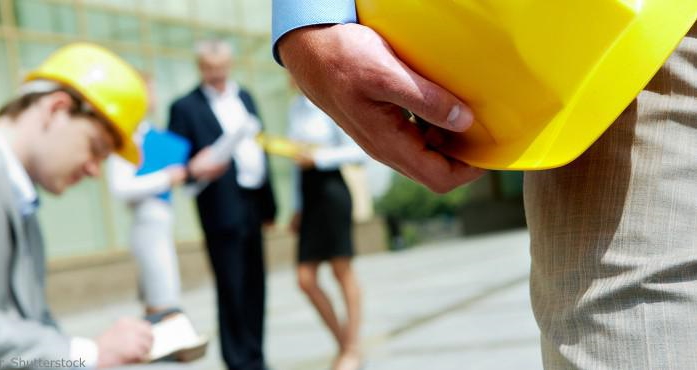 The building and construction are large and multi-faceted industries, making them perfect for those wanting to develop an evolving career in the long-term. Growth is made simple by starting out in a role that suits you and organically finding something that piques your interest as you become more familiar with the ins and outs of the industry. In this way, you can work your way up from a tradesman position and eventually manage people who are in the position you began in, which can help you to better understand what their work actually involves. In this blog we describe some of the more senior roles that people can work towards, such as registered builder, site manager, project manager and more.
Working for yourself
Working in positions that involve the management of both people and projects – regardless of the scale – will usually require individuals undergo training, such as Certificate IV in Building and Construction. From there, necessary experience and skillsets are developed on the job. This is also the case if someone chooses to build their own business, rather than accept a role in a larger company. One of the clearer roles that can develop out of this training is to become a registered builder. There are many things a registered builder is responsible for, including the planning, organising, directing and coordination of construction, whether for private or commercial purposes. This will also include the physical elements and manpower involved in the building process. In choosing to first become a registered builder and electing to work in a larger company, individuals can gain the many years of experience required to then start their own business in the future, which may be wiser than electing to do so immediately after gaining qualifications.
Looking to management positions
Those wanting to engage in more management might look to instead be a site manager. Site managers are responsible for the completion of a building or structural project. In this role, a site manager is required to work with a team of tradesman to ensure that the project is completed in an effective way, which will mean safely and on time. The scale at which a site manager can work can vary hugely, as someone just starting out may just be tasked with managing one project, while more senior site managers will be entrusted with taking care of multiple projects. Another popular management role in the construction industry is the construction coordinator. The construction coordinator is responsible for managing workers, admin staff, clients, and the owner or developer throughout a construction job. They must also oversee the project cost and quality control to make sure the project is never at risk financially.
Exploring your options is key
These roles are just the tip of the iceberg – there are dozens of options in the construction industry that involve larger scale project work. Even if you don't end up liking something you thought you might enjoy, open options in the industry mean you can very easily look to working in another industry segment if you have enough demonstratable experience. It's also possible to go back and study different things, as this may teach you something about the construction industry you were previously unaware of. At the end of the day, it's all about getting out there and finding out what works for you!