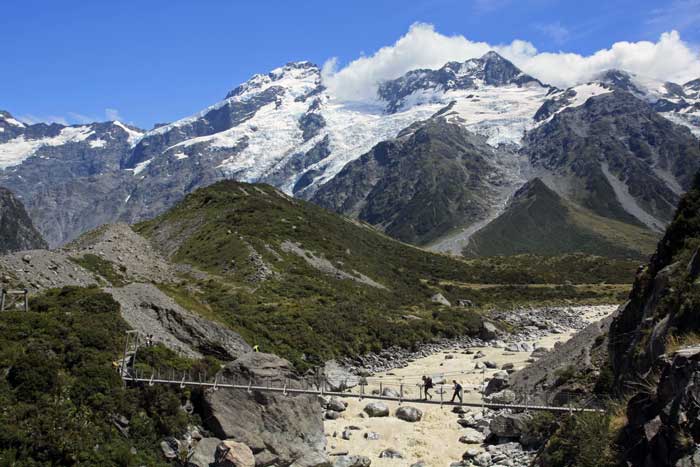 If you plan on renting a
campervan hire
and driving throughout New Zealand, you may be wondering if it's worth it, what to expect, and the ins and outs of road tripping in New Zealand. The good news is that you aren't alone. There are many people who have heard of New Zealand as a great place to visit, but perhaps have yet to make the decision to road trip there.
Following are some frequently asked questions about this incredible country and our answers to help you better understand just how great a road trip will be in this beautifully welcoming country:
When is the best season for a trip to New Zealand?
Undoubtedly, one of the best seasons for visiting New Zealand is during the spring. The weather is still relatively cool for enjoying some winter sports before the snow leaves in some places, yet it is warm enough to go hiking and enjoy the outdoors. Just keep in mind that spring in New Zealand are the months of September to November.
Do I need a visa?
While you most definitely need to go with a valid passport that won't be expiring in the next few months, you can stay roaming around New Zealand for up to 3 months without a visa. That's plenty of time to enjoy many of the wonderful things there are to see in this gorgeous destination.
Where are the best places for hiking?
If you love hiking, then choosing New Zealand for road tripping is one of the best choices that you could make. Some of the most ideal places for hiking are Tongariro National Park, Mueller Hut Route in Mount Cook National Park, Sutherland Falls, Te Araroa, Kepler Track, and Fox Glacier.
Can I go hiking alone?
It depends on where you go. A hike to Sutherland falls is a four-day hike, so you may want to go with a guide. Fox Glacier is another destination where a guide is highly suggested due to the challenge of hiking glaciers, but Tongariro National Park is a destination that is relatively easy to go at alone. As with any hiking experience, make sure to go prepared with some extra water, food, and other items you may need on your hike.
What are the must-see places in New Zealand?
This is a difficult one to answer as there are so many gorgeous destinations in New Zealand, but if you want to truly experience the essence of New Zealand, some of the most important places to visit would be Rotorua, Auckland, Milford Sound, Tongariro National Park, Fox Glacier, Lake Wanaka, and Bay of Islands.
Is it affordable?
In comparison to a vacation in Mexico or Puerto Rico, a trip to New Zealand may be considered a bit pricey. Yet, if you take a camper and travel around to areas where you can freedom camp or to fairly priced camper parks, you can expect to spend much less than if you were to stay in a hotel.