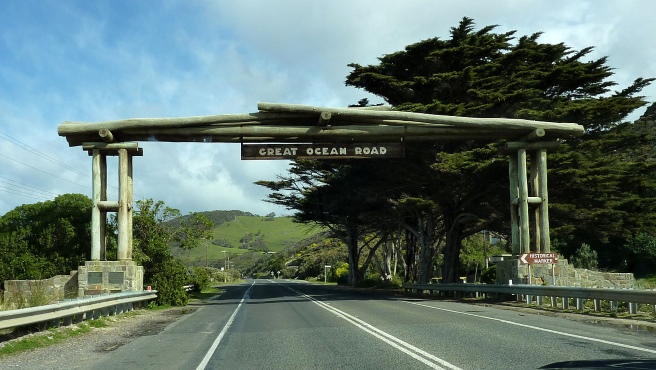 There is a reason Victoria is one of the top destinations for travelers in Australia. Not only do you have miles and miles of gorgeous coastline but you also have some of the best outdoor activities and hiking the world has to offer. You have beautiful cities full of amazing food, shopping, and nightlife. You have many wineries and spas, plus a number of laid back, funky beach towns with friendly locals and lots to do. When it comes to road tripping, it really just doesn't get any better than this. So if you are loading up your motorhome hire and hitting the road bound for Victoria, then you are certainly in for the time of your life.
When traveling in Victoria, make sure to check out these destinations in order to make sure you don't miss what Victoria has to offer.
Melbourne
Not only is Melbourne laid back and bohemian, featuring many restaurants and shops, but it is also visually appealing. The glistening skyline and surrounding country make for some views that you will not soon forget. If you don't think of urban environments as gorgeous, then you obviously haven't been here. Consistently voted one of the world's most livable cities, no journey through Victoria is complete without stopping through Melbourne.
The Great Ocean Road
Victoria is known for its long, winding coastline of crashing waves, rock formations, and completely epic views. You can experience a large expanse of the coast by driving the Great Ocean Road which runs all the way from the rock cliffs of the 12 Apostles to the border of South Australia. You will see amazing views of the Southern Ocean, from the golden beaches to the funky surfer hamlets to scenic coastal towns featuring great eats and a laid back beach culture. This is like America's Highway 101 on steroids, so make sure this is on your list. The Great Ocean Road is an absolute must.
Phillip Island
On the famous Phillip island you will see a wide array of local wildlife that will truly take your breath away. Here you can witness penguins, fur seals, and koalas in their native environments. Not only this, but you can also check out the amazing wild beaches and surrounding marshes. This mixture of exotic wildlife, beautiful scenery, and prime hiking possibilities makes Phillip Island a definite must-do for anybody traveling in Victoria.
If you're planning to spend the night aboard your motorhome, you can find Phillip Island caravan parks, holiday cabins and campgrounds for your self-drive adventure with Campstay. Compare over 1000 holiday parks and explore over 15,000 destinations around Australia. Need pet friendly accommodation, or a caravan park with free WiFi? No problem – we can help find the perfect park for your holiday. You can also download our mobile app to find your camping accommodation on the road.
Mornington Peninsula
Here you will find the world-famous Mornington vineyards. You can tour the grounds and sample the wines at one of the many wineries dotting the island. But wine isn't the only thing to be found here. The beaches are amazing, and you can actually swim with dolphins and seals in many of the beach locations. You will also find wildlife sanctuaries, hiking, farmers markets, and horse riding here. When it comes to sheer possibilities, this destination takes the crown in Victoria.
Spa Country
West of Melbourne you will find a large number of natural mineral springs along the Daylesford Macedon Ranges. The historic villages located here are host to a great number of visitors looking to invigorate their bodies and minds in the mineral-rich waters. You can do the same, as well as enjoy fine dining, quaint bed and breakfasts, and miles of gorgeous farmland scenery. The villages here are just jewels, featuring boutiques and art festivals and a laid back feel that travelers have come to love over the decades.
Victoria is so full of great scenery and activities that you may find yourself overwhelmed when planning for your journey. Just make sure to keep the above on your list of places to hit, as these are absolute musts for any traveler in the area.