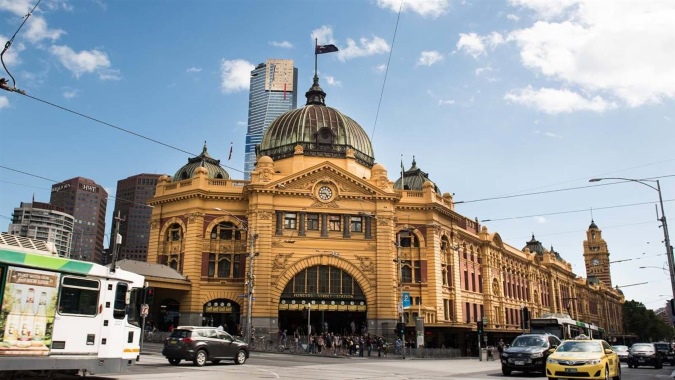 You only have a couple of days in Melbourne-one of the most iconic cities in the world-and you want to make sure to see it all. While you may not be able to see it "all," we'll help you make the most of your visit in a campervan hire.
It isn't for nothing that many people call Melbourne "one of the most livable cities." While you may not be able to move here, you will want to see and experience why this city is one that cannot be ignored.
Below you will find the best places and things to do while in Melbourne. Take advantage of your time in one of Australia's best cities and enjoy the plethora of things to do and see in this colorful and vibrant city.
Melbourne in All Its Glory
Melbourne is truly a charming city that will impress you with all that it has to offer, both in cultural activities and fun things to do. As you prepare for your trip, these following locations and things to see should be included on your itinerary. We are confident that you will have the time of your life while in Melbourne. Check them out:
See the street art You may have street art in your city, but street art in other cities is nothing like the street art in Melbourne. Whether you decide to take a tour that helps to support artists and includes an aperitif or you would like to explore on your own, you must make this one of your activities during your 48-hour stop in Melbourne. In many of the lanes with street art, you will also discover charming cafes and restaurants to stop and enjoy a drink or coffee.

Visit the Queen Victoria Market Whether you want to stock up with food and snacks for your trip in your campervan hire or you want to see why everyone loves this Melbourne market, if you have some extra time, you will want to visit this charming market that is full of food, crafts, and a mix of all kinds of objects and items.
Check out the Melbourne Museum If you are a history buff and want to get to know more about Australian history, visit the Melbourne Museum. You will learn a lot of things that you probably never realized about this country. From fossils to indigenous history, your time spent at the Melbourne Museum will be an educational experience.
Drink some wine Let's just say that a visit to Melbourne isn't really complete without a visit to the Yarra Valley to try some wine. Whether you visit during your 48 hours in the city or you decide to stop there for a whole day during your road trip, you simply can't visit Melbourne without trying some of Australia's finest wines. From shiraz to sparkling wines, there is plenty of variety for the dedicated wine connoisseur.

Watch the sunset at St.Kilda Go to the beach and drink in the views of the sunset. It's a fabulous photo opportunity for one of your evenings in the area and worth some exploration. No matter the weather, your eyes will be blessed with a fabulous reward. If it's warm enough you can jump in the water, if not, don't worry, your visit won't be wasted. Enjoy nature's way of saying goodnight in this charming spot.

Be amazed at the Eureka Skydeck Of course, if amazing photographs is what you are after. You must, must, must visit the Eureka Skydeck where you will be rewarded with an incredible view of the city. While it isn't for those who suffer from vertigo, the transparent glass allows you to see the city in a way that you could have never imagined. Make sure to bring your camera, as you will be able to get photographs of Melbourne that you won't be able to capture anywhere else.

Melbourne Cricket Ground If you like watching cricket, then obviously this is the sight that you will want to see while in the city. It's a fun way to spend your time and will provide you with plenty of entertainment when you visit.

Federation Square This area of town is where you will want to come to enjoy some type of event or festival. From fashion shows to food and drink events, Federation Square is bound to have something to keep you entertained when you visit.
Melbourne will never disappoint. It may not be the largest city in Australia, but it feels like it could be with all the fun to be had, places to see, and things to do. It's place with lively people, fascinating art galleries, interesting events, and a vibrant atmosphere. If you are planning a road trip in a campervan hire, make sure to include Melbourne on your map. It's worth it.