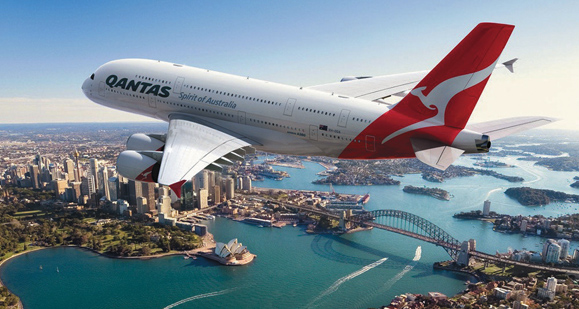 If you're in the market to find the best destination for your luxury vacation, then you want to ensure that the resort you choose is the best one available, and to get the most out of your stay.
With that said, there are a ton of different companies that can provide some excellent vacation experience at numerous locations all over Australia, and for the right price, you can guarantee that the value and customer service is one of a kind. In this guide, we're going to look into 10 of the best luxury resorts in the continent.
About Luxury Lodges of Australia
If you're looking for a handful of lodges or camping experiences for the best price possible, while also being able to live life to the fullest without having to pay too much out of pocket, but still create unforgettable moments, you'll want to consider Luxury Lodges of Australia luxury resorts.
They have some of the most up to date high quality vacation packages available, all for a great price, and you can still get some excellent service and mobile or Wi-Fi access at many of their destinations, so you don't have to be completely out of the loop. Here are some of the best lodges or results that are offered in Australia.
Longitude 131 °
This resort is in the hard or the nomad lands, and is the perfect home away from home that gives you access to the Uluru area in the hard of the Kata Tjuta National Park. With an excellent view of the Rock, and even some luxury items like a hot tub as well as indoor and outdoor furniture, you can guarantee that you can relax no matter what.

Lizard Island
If you're looking for the best experience of beautiful beaches and wonderful ocean scenery, as well as the chance to get some excellent diving and swimming, then you can count on this location to give you some great views and a wonderful romantic getaway that you'll love.

Kangaroo Island's Southern Ocean Lodge
With a peaceful bungalow, you can stay in this award winning suite that gives you privacy, yet still has an open scenic view of the bay and the surrounding area.

Silky Oaks Lodge
In the heart of the "jungle", you can get some amazing access of the tropical side of Australia, complete with experiences, natural-isque sprint waters, and a tailored home-like feel in order to feel like you're at home, even though you're not.

Qualia
Queensland's very own Hamilton Island getaway can give you access to a spa, as well as an ultimate relaxation experience that can leave you melting.

Cape Lodge (Western Australia)
For a ranch-style vineyard experience, you can get the best quality privacy with this hidden gem.

True North
True north is a wonderful way to experience some luxury lounging, and you get to take a cruise just to get there.

Sal Salis
Considering camping out, but still want that good oceanic experience? This location is the perfect way to experience both types of travel in one location.

Beach House in New South Wales
This beach house is the perfect spot to enjoy some authentic outback scenery in peace and quiet, while being right next to Sydney (about an hour and a half drive away).

Saffire in Hobart
In the heart of Tasmania, you can experience some excellent mountain, oceanic, and rolling hills scenery all in one thrifty luxury resort home.

Conclusion

Wherever you decide to stay, you can count on Luxury Lodges of Australia to give you the best prices in order to create some unforgettable moments for you, your loved one, and even your entire family, all the while getting excellent prices and even getting excellent transportation from your destination resort.