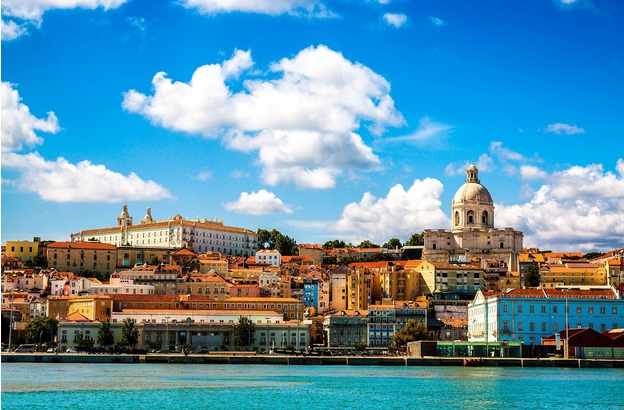 Without a doubt, Lisbon is one of those cities that you fall in love with from the first moment you step on its soil. In recent years, this city has transformed itself into a unique party sensation that many youngsters and partygoers of all ages chose for their exciting weekend getaway. You can read many things about this place everywhere online, but today we will leave you with 5 tips that you need to know before embarking on Lisbon adventure that many experienced travelers marked as the most important while exploring the city.
1. Take a Long Walk Wherever You Can
One of the first things that most of us do when we prepare a trip is to guide ourselves with travel blogs or by the advice of people who have already been there. This means that you will get countless opinions on places and monuments that you can not miss in Lisbon. Surprisingly, tens of thousands of partygoers who came for exotic Lisbon bachelor nights said that strolling through this city (especially if you are not familiar with it) is one of the most surprising things that will happen on your stay.
Many of them suggest that you forget about travel guides and simply trust your legs and your instinct. The Commerce Square, the Santa Justa Elevator, the Cathedrals, the Chiado Museum, the Alfama District, the Castle of San Jorge, Belém, the Jerónimos Monastery, and countless other places will simply unfold in front of you.
It's true that visiting each landmark will probably not leave you with a good taste in your mouth. But without a doubt, what you should not stop doing in a city like Lisbon is to wander around. Something as simple and easy as getting lost in its streets, especially in the Alfama neighborhood, will allow you to know a little more of one of the most soulful cities in Europe.
2. Sightseeing with Tram 28
Trams are one of the best-known icons of Lisbon, but tram 28 has one of the routes through the city that has turned itself into a major tourist attraction. This tram runs through the main tourist areas of the city such as Alfama, Baixa, and Chiado, becoming a competitor to the famous sightseeing bus that runs through the most famous cities in Europe.
We recommend that at least once during your visit to the city, you climb on it and do not miss a second of the journey you will make through some of the most beautiful and known areas of the Portuguese capital.
If you want to avoid crowds, we advise you to do this tour first thing in the morning or at the end of the afternoon, when the hordes of tourists no longer travel the city. Although it is not usual, tram 28 has become a succulent place for pickpockets, so we advise you to take special care and be cautious during the journey.
3. Try the Best Pastéis of Belém
Who doesn't know the pastries of Belém? Surely anyone who knows Lisbon has heard of them. Those cinnamon-flavored cream cakes that make you forget about the world while you savor them are also one of the best gifts you can bring for family and friends from your Lisbon adventure.
These cakes are irremediably linked to its most important factory, Pastéis de Belém, a place that represents an entire institution in Lisbon. We will not tell you that you do not try them in their cradle, on the contrary, it is totally worth the visit to the factory and, of course, take the opportunity to taste some of their cakes with good coffee in one of their rooms, the ones that are known so well all over Portugal.
But we also have to say that you can find pastéis de Belém in countless places in the city, not to mention in all the cafes and bars.
Sitting in one of the viewpoints of Lisbon, overlooking the Alfama district, with pastéis de Belém and a good coffee can be one of the unforgettable experiences of your trip to Lisbon. This will prove to be one of those things that you can not describe with words, you will simply have to experience them.
4. Do You Want to Enjoy Good Fado? Sometimes You Have to Leave the Alfama Neighborhood
To speak of Lisbon is to speak of fado. This is the musical genre par excellence in Portugal and Lisbon. One of the best places to enjoy it live is in the neighborhood of Alfama, the most fadista corner of the city.
Attending a dinner or a fado show is one of the things most tourists do when they go to Lisbon. The question is: Where should we go so that this show is the closest thing to a real fado and not a tourist trap?
In the Alfama neighborhood, you will find plenty of places where you will be offered dinner with a show in exchange for a handful of euros. Although they will always tell you that you should be suspicious of any place other than Alfama, especially in the Barrio Alto, we recommend the Tasca do Chico, where on Mondays and Wednesdays you can listen to the neighbors of the neighborhood singing fados without paying anything more than what you consume.
Undoubtedly this will also be another one of those experiences that you will not be able to forget.
5. Try Some of the Less Usual Viewpoints
The city of Lisbon is linked to its viewpoints, especially the Mirador de Santa Justa, perhaps the best known or one of the most famous in the city.
Many of the visitors are left with only the views of Lisbon offered by the Santa Justa Elevator. We recommend that you approach some others from which you will have some of the most beautiful perspectives of Lisbon.
The viewpoint Porta do Sol (Puerta del Sol)
From here you will have one of the best views of Lisbon and the Alfama neighborhood.
You can get here with the tram number 12 or with the 28, which we previously mentioned.
This is also the viewpoint where we recommended you to taste that pastéis de Belém that will leave you with an unforgettable flavor.
The viewpoint of Santa Lucia
Very close to the viewpoint of Porta do Sol, this viewpoint may not have such fabulous views, but the beautiful garden that surrounds it is, without doubt, the perfect place to stop along the way to rest after a good tour through the streets of Lisbon.
The Castle of St. George
This is not a proper viewpoint, but if you want to have fabulous views of Lisbon, you can not miss this visit. Being the highest point of the old city from here we will have privileged views of the city, and some of the most captivating pictures from your Lisbon adventure.