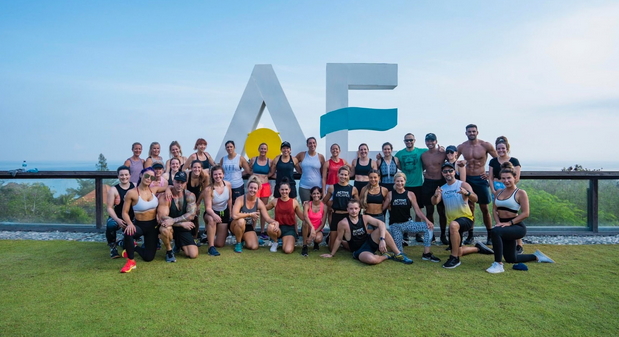 Bali's Active Escapes is one of the world's best fitness retreats. It has everything you need to achieve your health and fitness goals. We have created this review to help you learn more about Active Escapes Bali, and why it might be the best option available for you.
Active Escapes Fitness Retreat in Bali is the primary Active Escapes destination. Note that when you choose Active Escapes, it doesn't matter how fit and healthy you are. It is how much fun you are ready and willing to have.
How to Get to Bali from Australia
From Australia's West Coast, you only need four hours to fly to Bali. Trusted airlines such as Garuda, Virgin Australia, and Jetstar offer affordable flights from Australia to Bali. Daily direct flights are available across main Australian airports like Melbourne, Sydney, and Brisbane. Connecting flights are also available, but most of them operate outside Australian cities.
What You Get
Maybe you need to take a break from being too much active, stressful daily hustles. In that case, it is crucial to find a place packed with like-minded individuals looking to enhance their fitness in a fun way. Fitness camps in Bali feature things such as surf yoga, fitness, relaxation, and lots of recreational activities. They have an excellent package alongside one of the best teams in the world.
It is 2020, and the packages keep getting better. Active Escapes is well organized to suit guests from all over the world. It is an all-inclusive kind of arrangement, so you will find something fun to do even if you are not so much into fitness.
You will have access to a modern pool and a fitness centre at an affordable price. As a guest, you will enjoy free breakfast and an on-site restaurant amid your visit. There is a wide range of delicacies, so you are free to pick what works best for you.
When Can I Book?
Bali Fitness Retreats in 2020 can be booked at any time of the year. The packages are available every month except March. To get the best opportunity, you need to apply on time. The retreats will take place in different locations within Bali, so you need to be keen on that.
Fitness and Fun
There are daily training sessions to let you push yourself to the limit. Active Escape's professional trainers know how to come up with personalised fitness routines to help you achieve your goals as fast as possible. They know what needs to be done, which is why they are referred to as the leaders in the industry. Whether it is surf yoga, obstacles courses or burpees, you will always feel challenged, but in a good way. The crew ensures that you get the best from each session.
Active Escapes Bali is organised to ensure that you have as much fun as possible. From zip-lining, wakeboarding, to surfing, you will be amazed at how amazing a fitness retreat can feel. This is a unique opportunity to hit the top of your adrenaline levels and boldly walk out of your comfort zone.
All these experiences are optional, but at least you should try each one of them before you pack back home. Note that the activities available depend on the destination you pick. However, they are carefully selected so that you have maximum fun. The crew is keen on seeing that Active Escapes maintains its reputation as one of the best fitness camps in Bali.
Conclusion
You need to be in a fitness retreat where all your needs are cared for. Active Escapes provides you with all sorts of healthy, delicious delicacies, and all of this is covered in your trip price. The fitness crew is friendly and supportive, so you will always have someone to talk to in case you have an issue. Make sure you book a chance on time so that you do not miss out on one of the best fitness retreats in Bali.
About the Author
Patrick Watt is a content writer, writing in several areas, primarily in business growth, value creation, M&A, and finance. Other interests also include content marketing and self-development. Say hi to Patrick on Twitter @patrickwattpat