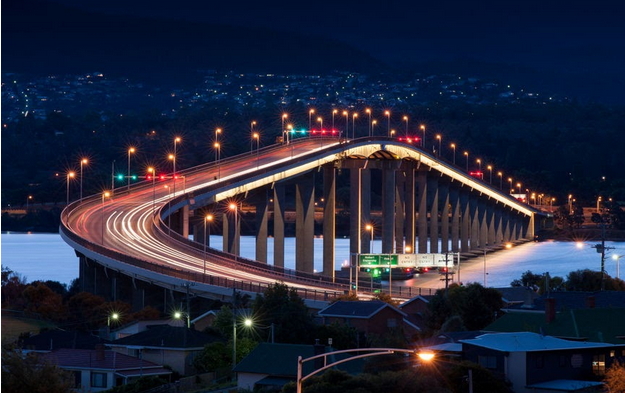 Located in a picturesque spot at the head of Tamar River, Launceston is a host a variety of spectacular oak-studded parks and 19th-century buildings giving it that authentic feel that will have you blown away in awe. The second largest town in Tasmania also boasts of very well-manicured public squares, creatively restored colonial buildings and a host of other fun activities to do while in Launceston.
If you are looking for a travel destination somewhere between the month of December and February, then Launceston should be among your top option because it is the peak season in the country to a lot of activities. This post will guide you through 7 things that you could do and places you could visit in Launceston from December to February.
1. City Park
Just on the eastern edge of Launceston, you will come across an azure park dotted with oaks and elms that hosts a number of popular attractions for visitors. While at the park, you can visit the Japanese macaques where you would have an incredible view of the beautiful plants from the observatory or visit the City Park Radio Museum and learn the rich history and heritage of the town. There is just a lot to while visiting the park including taking a stroll through the walking paths and find yourself at the duck pond.
2. Heritage Walks
The beautifully restored colonial buildings in Launceston have a special kind of appeal that makes the town popular. There are a number of places you can explore around the town during your self-guided heritage walks including the Merchants Machinery Trail, the Customs House that was built in the neoclassical era- a true reflection of the town's heritage and not forgetting the Batman-Fawkner Inn. Walk around the town and you will find numerous other unique attractions that will blow you away.
3. Launceston Cup 2020
If you are a sucker for sports, especially horse races as Australia is famous for, then February should find you in Launceston ready to experience the thrill that is Launceston Cup 2020. Launceston Cup is type of Tasmanian Turf Club Group 3 horse race event that is held in Launceston, Tasmania where over a 2400 metre long race held at the Launceston Racecourse in February with participants hoping to take a shot on the A$250,000 price. With such a huge payload, you are sure you will be in for the race event of your life.
4. The local cuisines
The local Launceston food scene has really flourished over the years with newer entrants in the food entrants working to outdo their older compatriots. You will enjoy some of the common local delicacies in some of the town's casual cafes. Not only the local food is to die for, but the drinks too will definitely quench your thirst.
5. Hollybank Wilderness Adventures
Just about 15-minute drive from the town centre, you will encounter the magnificent Hollybank Wilderness Adventures where all kinds of thrill-seekers go to experience several adrenaline-filled outdoor activities. Why not glide up to 50 metres high or zipline through the blue gum forest canopy? If you are afraid of heights, not to worry, you can choose to go for the Segway tour, a 90-minute off-road tour.
6. National Automobile Museum of Tasmania
If you are a car or motorbike enthusiast, then do not pass up on the opportunity of visiting the National Automobile Museum of Tasmania located just opposite City Park. There is a lot of impressive vintage collection of well-restored motorcycles and cars including Rolls Royce and Jaguar among others. There are a lot of special attractions for car lovers everywhere in the museum, especially with the rotating exhibits.
7. Royal Park
Just at where South and North Esk merge to form Tamar River, lies Royal Park that is breathtaking on all levels. The place is filled with a lot of green that will have you feeling all kinds of peaceful. While here, be sure to visit the Queen Victoria Museum and the Launceston's Cenotaph or take a slow meditative stroll along the boardwalk heading to Cataract Gorge Reserve plus many other activities.
About the Author
Patrick Watt is a content writer, writing in several areas, primarily in business growth, value creation, M&A, and finance. Other interests also include content marketing and self-development. Say hi to Patrick on Twitter @patrickwattpat