Hosting a corporate event happens for a variety of reasons. Maybe it's an annual event that everybody comes together for, or perhaps there are important changes happening within a company, which need to be discussed by people from different teams and locations. Whatever your corporate event is for, here are the ways you can get the most out of it for your business.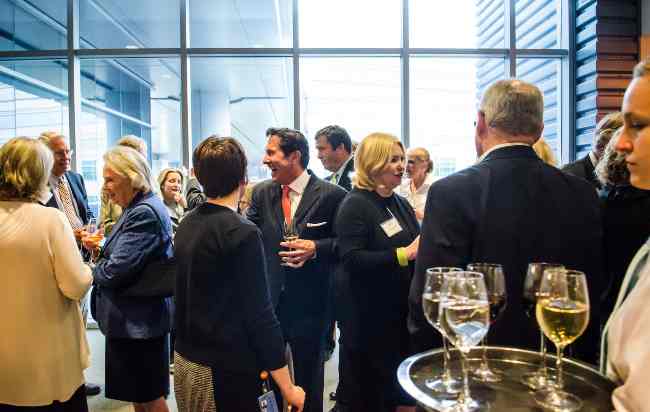 Make it interesting
If you're hosting an event to get people to attend and become more interested in your business and what you have to offer, you need to give them a reason to come along. This could be a specific theme or party event that your contacts can come to at the weekend, or maybe you're hosting a party for your colleagues and other members of the team in order to help everybody get to know each other better. Make it stand out from the crowd by having a special theme or unique entertainment such as circus acts.
Think about what you want to achieve
Do you want your staff members to get to know each other better? Do you want people to become better informed about what your business is doing and how they can help it? Are you trying to obtain more contacts and supporters or get more clients? Once you understand exactly what you're trying to achieve, you can tailor your event to this. You can hire venues for corporate functions in Melbourne, which are suitable for all types of events – from parties to conferences to business meetings and networking events.
Host a competition
Do something interactive that people can get involved with if you want them to pay attention and remember you and your business. Rather than holding a conference where everybody sits in rows theatre style and listens to what you and other senior people have to say, let everybody get involved, no matter who they are. There are many different types of events that you can host, and not all of them have to be serious and left to the management team to lead. Host a competition to get everybody thinking about business ideas or ways of promoting certain aspects of the company. This works better if you're doing it in-house, but can also be used with volunteers, customers and other contacts.
Engage with people on social media
In the lead up to the event, get on social media and start promoting it a little bit. Don't spam websites and forums with news and details about your upcoming event, but it's a great way to let everybody know what's happening and make it seem like you're organized and proactive in doing the necessary things to get your business off the ground or promote it further. Websites such as Facebook and Twitter are great for getting the attention of people, who may be interested, and using focused hashtags and other keywords can help to generate exactly what you need and will take your message to people all over the world.