So your business is about to launch and go live. How do you do it with a bang that will make people aware and alert to what you do and your business? Well, you launch at an event. An event that is huge and powerful and that people will remember for a long time afterward. If you nail the first impression here, then you could pick up a bunch of new clients and really push for a great start to your venture. There are a bunch of things that you need to bear in mind when setting up your event. It needs to be great and you'll only get one shot at it so do it right. These tips can help you launch in the way you dreamed. You may have already considered some of them, but let them stoke your idea bank, and you can come up with more great ways to make an awesome first impression.
Get The Initial Reveal Right
You will reveal your business to a seated audience in an internal or external capacity. It has to be done with flair and gusto, you can do it if you put your mind to it. Think about looking at AV hire and you may be able to make a brilliant impression. Think about sounds too. Hire some great speaker systems and you can really make people drop their jaws in awe. Make sure everything is rehearsed and prepared, only then can you be sure and happy that it will all come off right.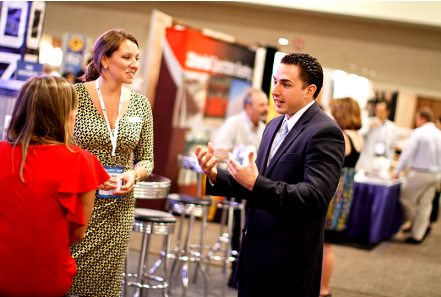 Use A Top Speaker
If you are a good speaker then go ahead. If you have your doubts and think that you won't be able to hold your nerve then look to your inner circle. There will be bound to be people who shy away from speaking, but then some are always better than others. You need to have someone with confidence and a happy demeanor. Use humour to lighten the mood and make sure people are feeling great before you make the reveal at your show. In the last instance you could hire a speaker, but this could come off as ingenuine. The best results will occur if you do it yourself because then your passion will shine through above all else.
Get Caterers
If you intend for it to be a hit then cater for people's needs. This certainly includes food. Only serve the food after the reveal. This important, otherwise people may be preoccupied with eating. THe same applies to alcoholic drinks. You don't want someone getting wrecked before your reveal and casting a downer on your night. You need to make the event as memorable as the reveal itself, and you can do this by facilitating a good time for all by offering food and drinks and perhaps even a little entertainment after the reveal. Light music is a safe bet, or some kind of singer. Caterers mean you know the food will be of a certain quality and also you will have people there to serve the food and ensure everything stays in good order.