We all know that coffee makes us feel more alert and focused. In fact it's seem impossible for us to start our day without a strong cup of coffee in tow.
Coffee machines in offices not only deliver quality coffee, but they are also very convenient and makes your employees feel valued and appreciated. Coffee machines also save your precious time and in business time is the most important thing.
But did you know! These machines can also help to save your hard earned money? So let's take a look on the ways in which coffee machines in offices can help you make some serious savings.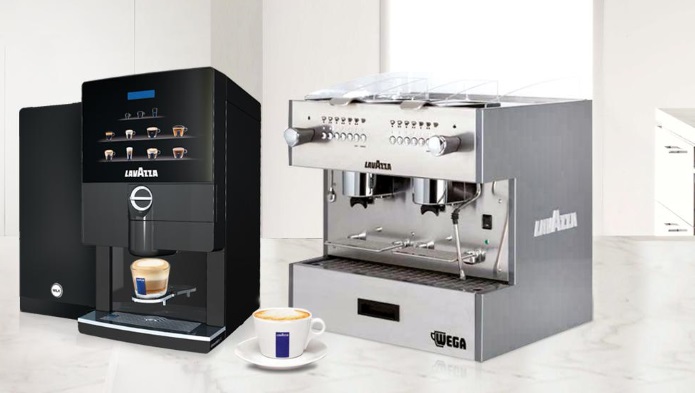 Save on every cup you drink
The cost per cup from an office coffee machine lies between $0.40 and $0.60. Now compare this to the cost of a café coffee, most places these days don't charge less than $3.50, and it's clear to see how much money you can save per year with the help of these machines. Many of us drink more than one cup of coffee per day, so you could make weekly savings as well. Now think of the ways you could put these savings to good use.


Redeem valuable work time
Getting a coffee from a café can take about 15-20 minutes, which all adds up when you and your staff members take regular coffee breaks throughout the day. Think about all the productivity opportunities you can grab by introducing a new coffee machine to your offices. No more waiting in queues and coffee breaks ever again. You also won't have to sort through coffee receipts each month. Allowing you to save more of your time.


Save on client expenses
Impress your clients and also save money on the expenses on the same time with a coffee machine in office. Offering them a cup of coffee in house adds a nice touch when hosting people in your office.
By purchasing a coffee machine you can make significant savings. Aside from financial benefits, your staff members will also feel appreciated and you can spend your newfound savings on other important things, you can alsoexpand your business.


Coffee machines in offices can also save your taxes
Sound too good to be true? Well if you are owner of your business, you may be able to claim the full cost of your machine if your business meets certain criteria. Depending on the cost of the machine, you may be able to claim the cost in full or it may be depreciated. Either way it's money back in your pocket. As with all the tax decisions seek the advice of a professional tax agent, who can help you to make the right decision.


Servicing and maintenance is free
Saving money for the business is very important thing, especially if you are running a small scale business. Machine servicing is free when you buy a coffee machine, so you don't have to worry about maintenance or replacing new parts.
Written by: Shah Web Analyst Group of Online Advertising Company