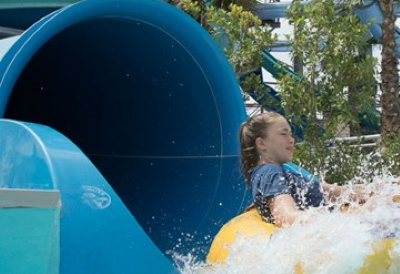 With monikers such as the "playground of millionaires" and "the city of gold," most people do not tend to consider Dubai as a family holiday destination.
Dubai, however, has more than glitter and glamor to offer visitors. The city has plenty of attractions that kids will love. Moreover, the whole family won't be disappointed by these tourist spots and activities.
Additionally, the kids' activities in Dubai that all families will enjoy are so diverse that no one will find them boring. Whether your children are looking for an adventure, something that will take them close to nature, or a place that will allow them to cool down and relax, everyone will be satisfied and enjoy the whole experience.
The Top Dubai Attractions for Families
If you are planning to go on a trip with your family in Dubai, here are the six places you shouldn't skip:
JBR Beach
Dubai is known for its beaches. As such, one of your first stops here in this city should be a family-friendly shoreline.
JBR Beach is Dubai's version of the world-famous Venice Beach. The picturesque coastline has soft powdery sand and is perfect for kids to build sandcastles and try other fun activities in. The calm, clear blue water is also an excellent spot for the little ones to splash around and frolic in.
For grownups and teens, there are various water sports and activities to try such as parasailing, wakeboarding, and banana boat rides. Younger kids, on the other hand, can ride the train or even a camel which will take them on a tour around the beach.
There are dozens of restaurants and cafes here as well that serve a variety of cuisines. As such, whatever meal, snack, or beverage your kids are looking for, you will find them here.
Al Mamzar Beach Park
This park is known as one of the most family-friendly areas and beaches in Dubai. However, it is a bit far from the city center; the travel time is around 20 to 25 minutes from the central area.
Al Mamzar Beach Park has five lovely beaches, a swimming pool, picnic areas, playgrounds, and gardens, making it a complete destination for families. Additionally, there are air-conditioned beach cabins and chalets which you can rent.
There are several restaurants here too if you don't feel like barbecuing or cooking lunch for the family.
The park also has a bike path; the whole family can rent a bicycle and go on a scenic ride around the area. Younger kids can ride a kiddie train which will take them around the place as well.
Laguna Waterpark
If your kids haven't had their fill of getting drenched and cooling down in Dubai, bring them to Laguna Waterpark, an aqua park located in La Mer Beach.
Laguna Waterpark is one of the largest aqua parks in Dubai. It has several pools, rides, and attractions that will delight people of all ages.
The Infinity Pool, Lazy River, and Mad Racer are the attractions suitable for both kids and adults. Family members who want something more exciting should head to the WaveOz 180 FlowRider, a 180-degree surf park where they can try surfing or bodyboarding on large exhilarating waves.
Younger children who don't meet the height requirements can play and frolic at the Aqua Play and Splash Pad, two water playgrounds that have a variety of slides and other interactive elements.
You and your family will also have access to La Mer Beach, another coastal area worth visiting in the city.
Your kids will always benefit from learning new things about the environment. Taking them to the Green Planet, the first biodome in the Middle East, will allow them to have this fun, educational experience.
The Green Planet is an indoor rainforest theme park. Kids will find more than 3,000 different species of plants and animals inside the biodome.
The park has four levels or main areas: the Forest Floor, Flooded Rainforest, Mid-story, and the Canopy. Each of these locations houses different fascinating attractions and experiences.
The Flooded Rainforest, for instance, houses the Piranha Experience, where guests are allowed to feed the fishes. The Sloth Encounter, Sugar Glider Encounter, and the Bat Cave, on the other hand, can be found at the Canopy.
Your kids will see a number of animals here from Australia, which include the Goanna lizard, bearded dragon, snake-neck turtle, and Australian carpet python. There are wallabies, cockatoos, and kookaburras here as well.
The Dubai Desert Conservation Reserve
A trip to Dubai won't be complete without a visit to the desert. If you want to take them on a safari, head to the Dubai Desert Conservation Reserve or DDCR.
The DDCR is the UAE's first national park. It is home to various endemic and introduced animal species in the area, such as the Arabian Oryx, caracal, desert monitor, Arabian horned viper, and Arabian hare.
You will also find plenty of fascinating plants here. These include the Ghaf tree, shrubby horsetail, and desert hyacinth, a species that is now considered threatened.
The DDCR has a number of tour operators that give guests the complete desert safari experience. Their packages include dune riding, camel treks, horse riding, sandboarding, fat biking, camp and private dinners.
You and your family can also stay overnight in the desert through a camping package provided by an approved tour operator.
Hub Zero
Finally, if your kids love gaming, Hub Zero is the perfect spot in Dubai to take them.
Hub Zero is the first gaming indoor theme park in Dubai. The place is packed with karting simulators, arcade game machines, and LAN gaming stations and private booths. It also has a 3D immersion tunnel and 4D cinema.
The theme park is home to the Vertical Adventure Hero Zone, a climbing zone, several billiard tables, and karaoke booths.
At present, its most exciting attraction is The Void: Ghostbusters Dimensions. It is a full sensory immersive virtual reality (VR) experience wherein players have to enter a haunted apartment and investigate the paranormal activities happening inside it.
To complete the mission, players are given a proton pack, gun, and ecto-goggles, turning them into real-life ghostbusters.
Kids can easily spend a whole day in this exciting indoor park. Aside from trying out some of the games, you and your spouse can relax and indulge in some great snacks and drinks at the in-house cafes and restaurants while waiting for your children to have their fill of fun.
Aside from these six spots, Dubai has more to offer to families. As such, include it in your list of places to visit with your loved ones.