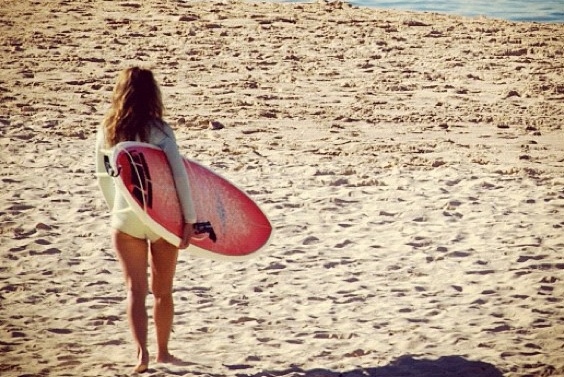 July is here, which means that the sun is super strong and if you still haven't changed your skincare routine to prepare your skin for the beach, sun, and salty water, now is the perfect time to do it. If you properly take care of your skin, not only will you be your most beautiful self all summer long, but you'll also prevent any potential blemishes that might show on your skin.
First things first – sunscreen
Not using sunscreen during the summer is probably one of the biggest mistakes you can make. By using sunscreen on a daily basis not only will you avoid getting sunburns but you'll also prevent premature aging and you'll lower the risk of getting skin. It is recommended that you use sunscreen with a SPF of at least 30 and apply it 20 to 30 minutes before going out. People often mistakenly think that you only need to put the sunscreen on if you're on a holiday and at the beach. So, even if you're going to and from work or sitting in a café, make sure you have sun protection on while you're exposed to the sun rays.
Pick your products
Higher temperatures mean lots of sweating and using your thick winter creams will definitely not do you any good. So, put away all those heavy and oily creams away in your fridge and start using products that will help your skin breathe easily. Using lighter lotions and serums like the ones Cosmedix has in their offer will keep your pores clear but also prevent any possible skin-related problems from occurring. It's best to use water- or mineral-based products since they are light yet keep your skin hydrated.
Stick to your basics and maintain your hygiene
If you want to keep your skin healthy, there are three things you need to do every single night before going to bed, no matter what season. Your evening routine should always consisting cleaning, toning, and moisturizing. Just because you feel sweaty it doesn't mean that your skin cannot get dry over the summer, as moving in and out of air-conditioned areas can really take its toll on your skin. Make sure you properly clean your skin to remove all that dirt that's accumulated over the day and use a toner to close those pores and avoid breakouts. And when it comes to making yourself feel better in this heat, a nice cool shower can be very refreshing. Not only will you feel fresh afterward, but you'll be able to battle that pesky summer lethargy.
Don't forget about your eyes and lips
The skin around your eyes is very delicate so it really needs some extra attention and it's highly probable that your lips will become dry in this persistent heat. Aside from putting on a sunscreen around your eyes, always wear a pair of sunglasses because this can help you avoid all those tiny wrinkles around your eyes. As for your lips, make sure you put on a lip balm and avoid licking your lips since this will only make them even drier.
Cool yourself from the inside out
The saying 'you are what you eat' can't be more true, especially when it comes to our skin. Eating heavy food in hot summer days will not only make you feel sluggish but it'll make your skin oily and prone to breakouts. So instead, opt for fresh, seasonal fruits and vegetables and drink plenty of water to keep hydrated and feel fresh and light.
While you should avoid going out in the sun between 12 and 16 pm, it doesn't mean you should miss out on all the summer fun. Instead, prepare yourself well and make sure you enjoy the summer because before you know it, it'll be winter.