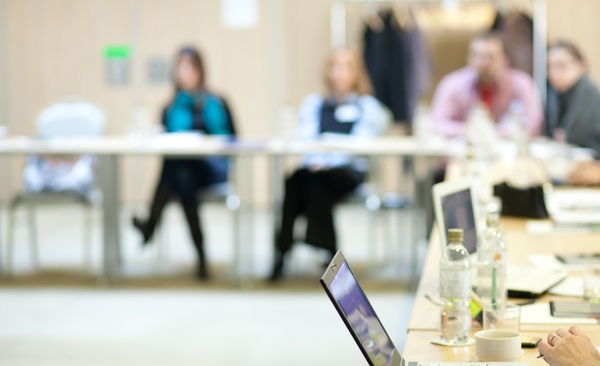 Entrepreneurs are a super-busy bunch and hardly have time to think about themselves in between client meetings and deadlines. Thus, in the midst of brainstorming for new projects and great clients, the health and fitness goals get lost somewhere. But then, fitness is really important and the old adage "health is wealth" is actually true.

If you are not in your best of health, no matter how brilliant your strategies are, you won't find the spirit to work towards the success.

Yes hard work is prime to reach your business goals and a failing health cannot assure you the needed strength to work on. The post below offers 5 tips that will help busy entrepreneurs to stay healthy and fit.
Eat healthy
A healthy proportionate balanced meal is really important for every busy entrepreneur. You can ask a dietician here who can devise the most compatible diet chart for you according to your specific lifestyle. You will have a clear idea about the timing and contents of each meal. Try to avoid junk as much as possible as unhealthy eating habits can take a toll on your health which will further affect your business goals.

However, if you nurture a soft corner for sweet treats, you can occasionally treat yourself to such delights- but remember "occasionally".
Busy entrepreneurs often lack the time to cook for themselves and office or hotel food delivery is the only resort for them. Now, that doesn't mean, you will only order food from plush restaurants- rather focus on those delivery services that zero on fresh as well as portion & calorie controlled meals.
Focus on non-toxic supplements
Entrepreneurship demands immense energy and zeal as you need to be on the work mode round the clock, beyond the typical office hours. Thus, it's common for entrepreneurs to bank on vitamin and other health supplements for added energy boost.

That's great but the catch most of these are toxic products that induce serious side effects for the CNS, brain and your overall body. Thus, it's important that you focus on organic no-toxin health supplements that would nourish you without producing any disturbing side kick.
Exercise, Exercise
Just healthy eating is never enough- you have to release sweat to shed the extra fat to stay fit. Yes, definitely you find it really tough to squeeze out time for gym but then there are some exercises that you can do yourself. You have to spend minimum 30 minutes everyday on exercise.

There are different online tutorials and apps that will help you with exercise regimens according to your lifestyle. However, if you are looking for simple yet effective exercise, you can always go for a brisk walking or jogging at your nearby lake or park. And yes, you should not skip out on your exercise routine even when you are on tour.
You can also introduce some fitness routine in your office to ensure a fit team. Also, you can work out on your fitness goal this way in case you don't get time at your home.
Get proper sleep
Lack of sleep is common with every busy entrepreneur out there but little do they understand that it's a dangerous habit. Sleep is as much important as exercise as it helps to recharge your brain so that you gain the needed energy to perform the next day.

Never compromise on sleep and make sure to get minimum 7 hours of sleep every night. Sleep would not just trim down the waistline but would also enhance the overall health and you will perform much better.

Practice meditation
Overall fitness is not just limited to physical fitness but includes mental fitness as well. It's your mind which drives us and any problem here would invariably affect our work and entire lifestyle. Now, the role of an entrepreneur is one of the toughest roles ever and there is always so much of responsibilities and assignments to handle- and stress is natural.

While we always cannot rule out the factors causing stress, we can at least try to calm our mind for a better take on the worries and anxieties. This is where meditation comes to rescue. There are several meditation apps and tutorials out there and some of them are especially created for busy entrepreneurs.
Finally, learn to take out time for breaks and enjoy the little pleasures life has to offer. Learn to keep yourself happy and never let the challenges of life bog you down so much that you lose out on the zing to bounce back with renewed energy.