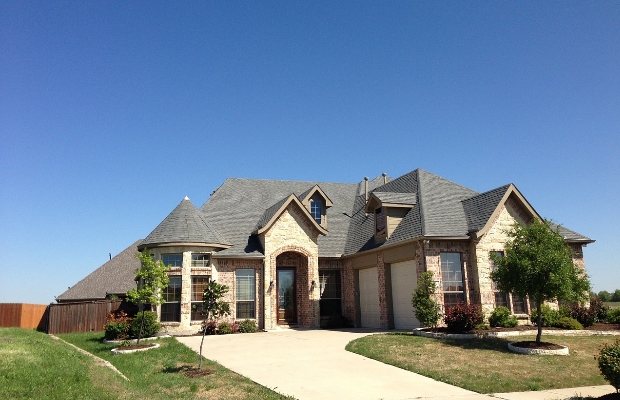 If you've been putting off garden redecoration because of all the costly repairs that have to be done and expensive elements you wish to incorporate, we are here to tell you a little secret – high style is achievable at low cost.
Seems impossible? Then continue reading this article and allow us to introduce you to several low-budget redesign ideas you can start working on today.
Less is more – especially color-wise
Outdoor rooms are growing in popularity, and it is highly understandable that you want to set up one for yourself in order to enjoy the outdoors, but they can be quite expensive endeavors – if you go overboard, that is. Many attempt to include as many furniture and decorative pieces as possible in order to create a unique look, only to end up with a tacky mess.
Alternatively, we advise going with a simpler solution – opt for one color, be it warm red, natural green, or Mediterranean blue, and combine it with a neutral shade of… well, whatever suits the one you have chosen. With just a few flower pots on the side, you will create a small, uncluttered, yet comfortable, garden area.
Decorate with wildlife
Not all decorative pieces have to be material things – the real atmosphere comes from the sounds of nature's music. That is why we propose creating an adorable bird feeder. You can use an old mug – simply glue it to a plate and sprinkle food in it. Hang it on a tree branch and wait – you are bound to see swallows and sparrows landing to grab a bit for themselves.
Define the space with pathways
To maintain the lawn fresh and green, you cannot keep walking on it or placing the garden furniture, since you are bound to end up with yellow, unappealing spots. The solution is quite simple – create a pathway along the lines where you usually have to step in order to reach your flower or vegetable garden, shed, or garage at the back of the yard. But to keep the natural look, stir away from geometrical shapes and artificial materials and colors. You can always use old twigs and logs, since their earthly brownish color matches the green lawn perfectly. Alternatively, you can go for the concrete stone like the ones Geostone is offering and achieve that classic, yet contemporary look.
Your own vegetable garden
Thinking about going green in every aspect of your life? Then you might just want to find a corner to plant a vegetable garden. Simply find an old trug to repaint and fill with soil and compost and discover a whole new lease of life. This way you will have fresh and 100% healthy groceries all year round.
Design a summer house
What about that shed that has been an eyesore ever since you have moved in? Though you have probably had several plans about what to do with it, most were disregarded due to the lack of time and funds. Not anymore. This time, all you need is a broom, paint and a few old chairs and cushions. Repaint the wooden boards to refresh the walls while maintaining that rustic look; get rid of the garbage and clutter that has been piling up for months (maybe even years) and place the chairs to face the outside. If you wish to spend some time in the shed after the nightfall, you can simply add a string of Christmas lights on the sides or the ceiling – could you imagine anything more romantic?
So how much do you think all of the above would cost you? Less than 50 bucks, that's for sure, as you probably already own most of the listed items and tools. So what's stopping you?