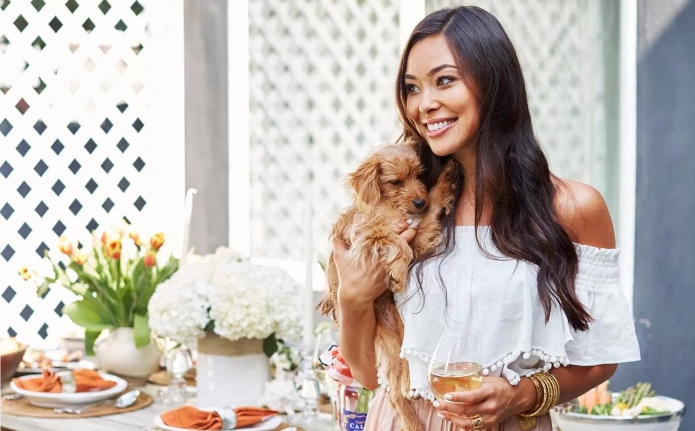 As the months roll by into new seasons, your entertaining and lifestyle needs change as well. It doesn't take much to totally redesign your outdoor living area and make it the perfect place for summer dinner parties and romantic evenings under the stars. Try mixing and matching with a few of these options to create your perfect living space.
Shade Against the Sun
On those hot Australian summer days it's nice to be outdoors but almost unbearable being out in the sun. One way to turn your patio or outdoor entertaining area into a cooler space for family lunches is by installing some blinds. Make the most of our weather by looking at some outdoor blinds in Sydney.
Summer Seating
One of the best ways to improve your outdoor living area is to introduce some relaxing outdoor seating options for those weekends and days off. You can go for a traditional hammock, or something a little easier to get into like a swinging bench seat or hanging pod.
You can also build seating into your garden, with stone benches or wooden bench seats carved from old hunks of wood that blend into the scenery. The more you can make your summer seats look like part of the environment the better - blend into your natural surroundings and lose yourself to that holiday feeling.
Flow Between Indoors and Out
With limited living spaces and apartments becoming part of the city-living way of life, it can be hard to figure out how to maximise a small outdoor living area like a balcony or patio. One of the best ways to maximise a small outdoor area is by opening it up and creating a flow from the indoor living area into the outdoors.
Choose some durable outdoor furniture in the same colour scheme and style to your indoor decor and the room will seamlessly flow from the indoors out, making both spaces seem like one large entertaining area.
Lighting
Make the most of those beautiful balmy summer nights by lighting your outdoor area with mood inducing fairy-lights and solar powered lamps and garden lights. You also introduce bamboo torches to help add some flair to your entertaining area.
If you have a pool, pond or water feature, then adding coloured lighting will give a wonderful glow to your entire outdoor area and will create a glowing focal point. Finding the right outdoor lighting option, or mixing a combination of a few can do wonders in lifting your outdoor space and creating magical summer nights.
Fire Pits and Braziers
Fire pits come in many shapes and sizes and can be permanent fixtures or moveable iron barrels. Even during the warm summer months, having an outdoor fire pit is a great mood enhancer and will add to the romance of those beautiful summer nights. What could be better than a glass of white wine and cheese plate around a fire on a summer night?
Introduce a Focal Point
Most well decorated interior rooms have a focal point, such as a lounge room with an ornate fireplace or a kitchen with a central island. Why not try adding a feature green wall or art-work to act as a centerpiece for your outdoor living area. Green walls can provide a great focal point while also being a great place to plant herbs and flowers if you are space poor. Hanging garden pallets are another cheap way to achieve a similar result.
There are heaps of great ways to spice up your outdoor living area for the summer months, and it needn't become an expensive exercise. Get creative and build yourself the perfect outdoor living and entertaining area to enjoy the beautiful Australian summer in.