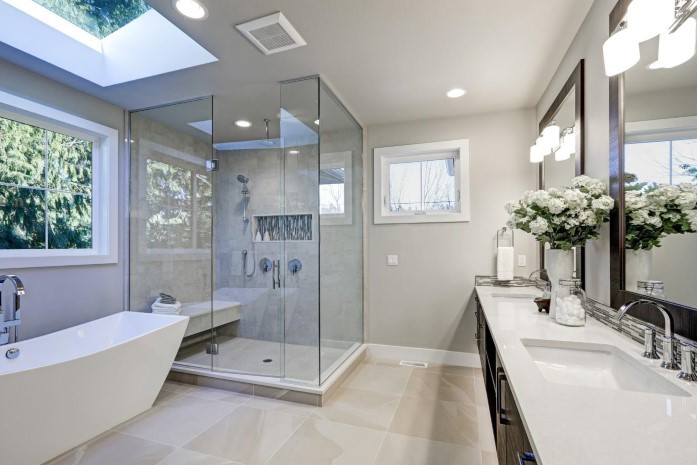 Most people have gone overboard with renovation ideas at some point. Whatever your particular renovation preferences might be, it's easy to get caught up in the dreaming process. But don't fly off with your fantasies just yet, because here's something that will bring you back down to earth really quickly: a big price tag. Most renovations are expensive endeavours, so it pays to know how to choose the right renovation company for bathroom and kitchen renovations in Melbourne. It could possibly even save you money, not to mention hassle. Below are a few things to consider when choosing a renovation company.
Your Budget for the Renovation
How much money can you realistically allot to your renovation project? Get your calculator out and make up a budget and a spending plan. If it isn't on the spending plan, you can't have it. Let that be your rule and you'll save hundreds, if not thousands. Write on your spending plan everything that you will need to pay for, from tap handles to new sofas and throw rugs. Things that could affect the total price include your floor plan size and just how complex your renovation will be. Doing a lot of structural work such as knocking out walls will be more expensive, as will be a house with a bigger floor plan. Bathroom and kitchen renovations in Melbourne may also vary in cost according to what kind of a property it is (a resale, BTO, condo or landed home may attract a unique cost for renovations). Once you've worked out your budget, you can start looking for a company that's within your price range.
Your Wants and Needs
When considering bathroom and kitchen renovations in Melbourne, it's important to realise that every small decision you make is adding to the cost. For this reason, you shouldstick to a spending plan. The next best way of avoiding budget blowout is to make a list of renovation works, separating them into things that are essential and things that are merely nice to have. You might want to put them into two different columns. For you, better heating might be essential because you live in a cold climate, whereas fancy marble table tops might be more of a want. It's important to agree with your partner on where various parts of the renovation lie on this list, otherwise there may be some tense arguments during the renovation. Getting clear on your requirements will make your renovations a much less stressful experience and help you choose a company that specialises in your style of renovations. With renovations be sure to allocate a budget for removal of building materials. Get an idea of the price from skips in Adelaide.
Reputation of the Company
The internet is your best friend when it comes to investigating companies for bathroom and kitchen renovations in Melbourne. First, check out the company's website and look out for before and after photos as well as testimonials. To get an unbiased view of a company, you should also look for reviews on social media and other rating sites. Other considerations should be their accreditations and qualifications and whether they have insurance. You would also be well advised to ask if they offer a warranty and a quality control process. Both of these things could save you a lot of frustration and money down the track if anything should go wrong. Researchinga renovation company before hiring them for bathroom and kitchen renovations in Melbourne will always work to your advantage.