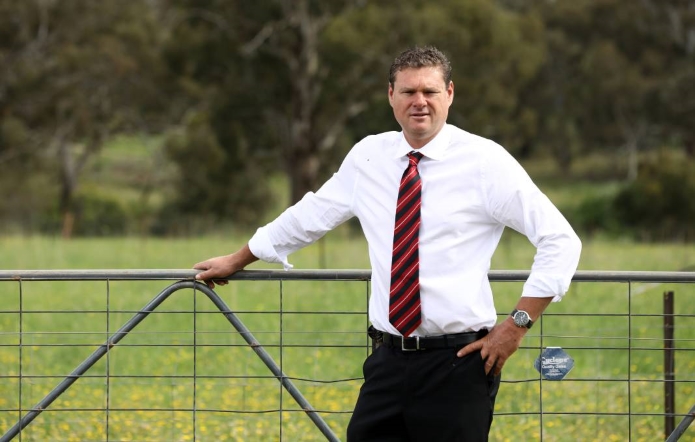 As high school students prepare to head to university next year following their graduation or after a gap year, one stock and station agent is encouraging them to examine alternatives.
Recent research says only two-thirds of university graduates have secured work after four months and face a long road to repay their student loans.
Licensed stock and station agent with Elders Phillip Speers said students didn't have to go to university on day one out of high school.
After finishing high school at 17-years-old, Mr Speers headed to university to study science.
He found that it wasn't what he was expecting and after a year he deferred his study and entered the workforce.
"I wasn't suited to the classroom and it wasn't what I thought it would be," Mr Speers said.
"University isn't for everyone, and students are continually being told to go to uni."
Despite leaving university without a degree, he still had to repay his Higher Education Contribution Scheme (HECS) debt.
Mr Speers is worried many students may think the only way to get ahead or find a job is through attending university.
Since then his career has taken him from Brisbane to Bourke including sales, management and executive roles.
"There's always doors opening and opportunities presenting themselves, it's up to you which door you walk through," he said.
"The greatest teachers are your mentors, and they're not necessarily a university lecturer, they may be an employer, co-worker or even a competitor."
For Mr Speers, he said having a real estate licence provided something to fall back on, like a truck licence or responsible service of alcohol qualification.
He said if people moved to another town or city they could potentially be back in work the next day building their own business.
"Running a real estate office teaches you a lot about running a business, it's a real door-opener," he said.
The founder of the NSW Real Estate Training College Murray Macdonald said students were leaving school and entering a "world of debt".
"Some students rack up HECS debts of $100,000 which they are then saddled with for many years," Mr Macdonald said.
The college offers real estate qualifications from $395.
www.realestatetraining.com.au
Declan Rurenga, Central Western Daily