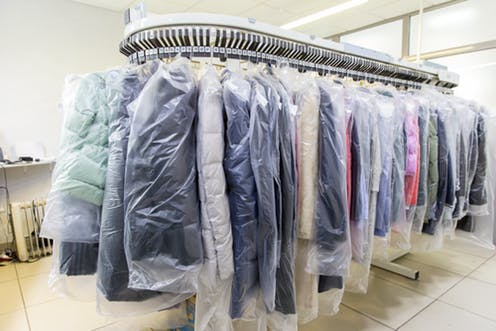 Many of us work long hours. If time is of the essence, finding ways to save time and take advantage of every spare minute can make all the difference. Even the simplest things, like using a pick-up and delivery dry cleaning service can save you time and effort. In fact, you may be surprised at just how many precious hours you could claw back if you invested in a collection and drop-off service.
According to this insightful infographic, the average person will cut out two trips to the dry cleaners by choosing to have their clothes collected and delivered. This equates to a time-saving of around 24 minutes per journey. If you usually visit the dry cleaner weekly, this means you're saving 48 minutes every single week. Over the course of the year, this means you'll reclaim a staggering 2496 minutes.
If you suddenly found yourself with more than 40 free hours in the next 12 months, how would you want to spend that time? Using the hours spent travelling to and from the dry cleaners, you could play 60 games of basketball, take 13 trips to the beach, go on 20 bush walks or arrange 10 evenings out with your friends. Alternatively, for those keen to kick back and chill out, you could read 8 more books, devote 40 hours to video games or watch 48 extra minutes of TV per week. If you're eager to spread the love, you could also use your time to dole out 9,984 extra hugs.
Are you on a mission to save time without sacrificing looking good? If so, why not consider a pick-up and delivery dry cleaning service today?
Infographic Design By
Master Dry Cleaners