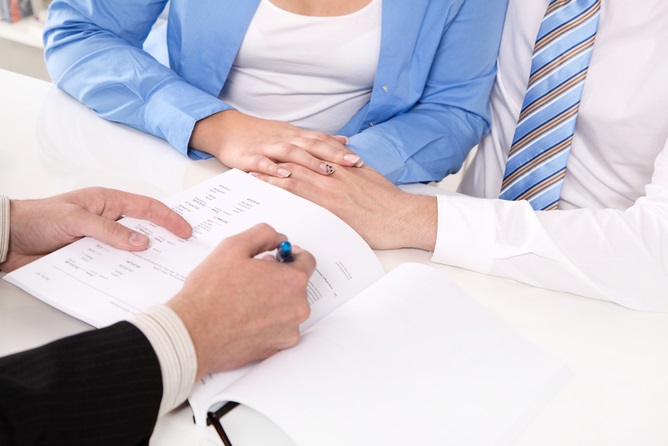 The breakdown of a marriage and consequent disputes over family arrangements, especially when it comes to kids can be one of the most stressful things a person experiences. It can be especially difficult for Dad's, who often lose out when it comes to agreements about who the kids should live with – especially when matters end up in court. That's why it's important for Dad's to know what to look for when finding the best child custody lawyers for fathers. O'Sullivan Legal has a great reputation for handling such matters with care and consideration.
A good legal practitioner will be able to offer a range of advice and legal guidance that's often absolutely essential for Dad's to have if they want the best outcome for themselves and their families in what is often a very difficult time.
The best child custody lawyers for fathers can help them to navigate the difficult legal terrain of family law and can help to keep things civil and running smoothly to help protect the interests of Dad's and their kids.
It's no secret that Mothers are often favoured by the court system and this can be at a significant detriment to dads, who lose out when it comes to maintaining a connection with their families.
A best child custody lawyers for fathers is likely to give some of the below advice when it comes to men navigating the family court system.
Think before you speak or write things down
It's common practice for a lot of spoken or written communication to be dredged up as evidence in family court. It's important to always be conscious of the things that you are saying or writing to the Mother of your children, as there's a high likelihood that words said in anger could come back to bite you later on.
You should always assume that there will be a record kept of everything you are doing and saying. That is why it is extremely important to control your actions and emotions in your dealings with her.
A poor choice of words or pattern of bad behavior could seriously hurt your chances at a good arrangement and will only end up hurting your relationship with your family in the long run. The best child custody lawyers for fathers will be able to point you in the right direction for how to behave.
Be careful what you post online
A lot of people like to voice their frustration online. Don't. Even if you think it's anonymous or you don't have anyone related to the court proceedings friended on your accounts, it is still a very, very bad idea. The court will not look favourably on negative behaviours and anything that is put out in the world will be found, especially if it's put into the social sphere. Social media accountability is so important in this day and age.
What is in the interests of the kids
The best child custody lawyers for fathers know the in-and-outs of the family law system and will tell you that the court will always do what is in the best interests of minors when making their determinations. There are a lot of factors at play when they're considering their decision, things like who the kids spend the most time with, their routine, the living situation of each parents, history of abuse amongst many other things.
It's important to help document everything and record as much information as you can so that your chosen legal representative can build a solid evidence base and help to find an agreeable arrangement for you.
The best child custody lawyer for fathers will be able to guide you in the right direction, considering the importance of their role in your future it's worth it to make sure you find the right one.