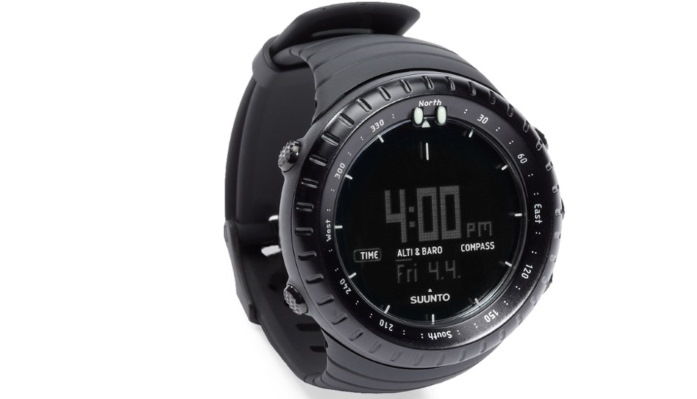 In many situations, knowing the exact time as quickly as possible is vital, particularly when a slight difference can lead to unfortunate outcomes.
Professionals in different expertise need to know concerning the altitude and weather conditions. Also, in some events, these people may expose themselves under heavy weather conditions that effortlessly destroy a regular wristwatch.
For this particular purpose, several leading manufacturers of wristwatches produced and designed a series of military-inspired watches. So, what are the most popular tactical timepieces you could buy in the market today? Here are some.
Suunto Core
This tactical timepiece Suunto provides weather information, a compass, altimeter, and barometer in a tough case with a big display.
Suunto Core is available in many variations and colors; this is an ideal wristwatch for someone who needs elevation and weather information at all times, in addition to knowing the exact time.
Marathon's Military Navigator Quartz
This military-inspired watch by Marathon is very much engaging for its minimalist design and versatile neutral coloring. The Military Navigator by Marathon has strict military specs and ideal for parachutists, pilots, military, and those people who are working in law enforcement.
The creators made this watch from a specialized fiber shell case that is resistant to water to six atmospheric pressures and is resistant to shock and sweat, as well. Adding to its charm is that this specific timepiece is lightweight, which promotes comfort for its wearer.
Suunto's X-Lander Military Watch
This military timepiece by Suunto offers an accurate altimeter, barometer, and an electronic compass. Also, the X-Lander Military wristwatch has an aluminum case, mineral glass, and a tough metallic case, which defines its durability.
The design is simplistic and classic, which is a standard approach by Suunto, and excellent for those who need something failsafe and minimal.
The watch as a replaceable battery, alarm and date functions, weather course indicator, as well as altitude log, which are exceptional perks for individuals who desire more innovations with their wristwatches. Furthermore, this timepiece has a durable rubber strap, which is ideal for extreme outdoor activities.
Casio's Rangeman
The Rangeman military-inspired timepiece is part of Casio's G-Shock line of rugged, authentic watches that have been impressing mountaineers, hunters, first aiders, and several others for many years now.
From its effective resistance to shock to its correct button placement, as well as simple, and user-friendly navigation, Casio's Rangeman G-Shock is always on the go to help you with your needs.
The Rangeman's sensor Triple Sensor button activates the screen to provide you with instant information concerning the temperature, direction, altitude, and barometric pressure.
Although it appears big and bulky, considering that it is way cheaper than other models with closely similar features and quality. Plus, this wristwatch is the most suitable for people who want practicality.
Timex Expedition
This watch by Timex is a tactical timepiece that exceeds expectations. It offers a tough, helpful military-inspired timepiece that is also elegant enough to become a wristwatch that you can wear casually. The inner craftsmanship and quality of the Timex Expedition are reassuringly precise, while the outer composition is attractive and appealing.
The controlled earth colors fit appropriately, and the manufacturers created this watch and its structures meticulously, which can help you in executing rush orders with accuracy or help you in other extreme conditions. Timex Expedition is resistant to shock and water up to 100 meters.
To Conclude
The durability of tactical and military timepieces makes them excellent for many outdoor activities. If you promote an active lifestyle, then you probably have found yourself in circumstances where only the most excellent quality tactical wristwatches can satisfy your needs, even if you are not part of the military.