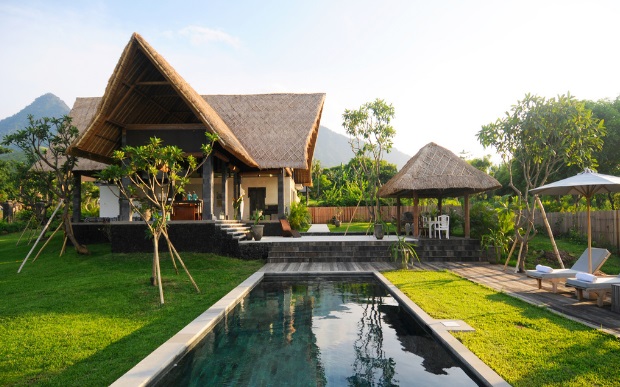 Whether you've decided to get started on some spring cleaning because you need to clear up a few rooms or because you're practically drowning in an excess of useless stuff, you're likely to love the results afterwards. A thorough spring clean may be just what your household needs in order to de-clutter, free up some space, and make your home environment healthier and more comfortable.
However, most people will need some extra motivation to even get started on their spring cleaning. The task is often thought of as messy, bothersome, and time-consuming—which means it's just as often postponed or never done at all. To help you with your spring cleaning, here are six tips that will hopefully make the process much easier for you.
Decide on what level of spring cleaning your house needs, and plan your spring cleaning routine accordingly. If you still cannot bring yourself to get started, "hiring the right professional cleaner" for your spring clean can be an easier option.

Are you aiming for a deep clean, or just some surface-level scrubbing and de-cluttering? There's no wrong answer—and you have the right to decide how much cleaning you want to accomplish. But once you do decide, it would be good to set a timetable and list down particular spring cleaning-related tasks that you need to complete. One of the first tasks to do in Spring is to take care of window cleaning. It's recommended that you start from the hardest tasks and finish with the easiest so that you can wind down as each cleaning day draws to a close.


Make different members of your household responsible for a certain aspect of spring cleaning. Kids can help take care of their toys, while whoever uses the home study can assist in dusting off furniture and organising the books and other reading materials therein. These are just some examples of how you can distribute the workload of spring cleaning, thus making it a lot less tiresome for one person.


For trickier waste removal tasks, hire professional contractors to help you. If you anticipate doing a deep clean, you also have the option to hire a rubbish removal Sydney contractor. Your chosen contractor can provide you with expert assistance in removing large amounts of waste, or dealing with particular types of waste that are otherwise a hazard to your family's safety.


Rearrange your furniture. Want to know a simple, but effective way to free up space in your home? Take a few chairs out of a crowded common area, or move a table to a space that can better accommodate it. You'll be surprised at how much the arrangement will vary the look and feel of a room—and it will make it seem like you did a lot more spring cleaning work than you actually did.


Brighten up the surfaces in your house, and let a little more light and colour into the rooms. Do clean your windows, replace broken or cracked panes, and repair your window fixtures. Scrub your walls and your tiles to restore them to an immaculate state. Wash your curtains and see to it that the rods are in working order. These small spring cleaning tasks will do a lot to make your home cleaner, brighter, and much livelier than it previously was.


Donate, give away, or recycle items you don't immediately need. One consequence of spring cleaning is unearthing all the junk and clutter you may not have realised you had. If you end up with large piles of unread books, old clothing, or toys that your children have grown out of, get them to people who need them more or could get better use of them. You may donate them to an orphanage, sell them off in a yard sale, or contact your local recycling facility to pick them up.
It's true that spring cleaning often demands a lot of effort. But with the right tools, the right approach, and a little assistance from others, you'll reap the rewards in no time—not least of which is a home that looks and feels like it's brand new!