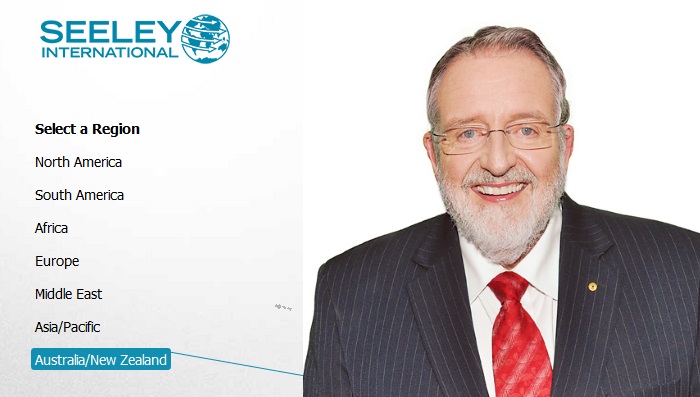 Seeley International has been honoured as Best Mid-Market business (revenue $100m - $250m per annum) in the prestigious BRW Momentum Awards 2014, as well as being a finalist in the Exporter and Innovation categories.
1 September 2014. Founder and Executive Chairman, Mr Frank Seeley AM said the judges considered a range of assessment criteria, including high performance in revenue, profit and employee growth, and how the organisation demonstrated innovation and leadership in the industry sector.
"The mid-market sector is regarded as the engine room of Australia's economy, and Seeley International's win in this prestigious category reinforces that it is a global leader in developing innovative, highly energy-efficient cooling and heating products," Mr Seeley said.
"Seeley International's competitive point of difference is that it has a business-wide commitment to innovation, and we have a dedicated team of engineers that focuses solely on 'over-the-horizon' product development," he said.
"We also have other engineers who provide technical advice and support to ensure new products incorporate leading edge technologies and cost-effective assembly methods, which are critical, given we manufacture most of our own parts, in preference to finding third party providers."
Mr Seeley said the company continued to lead its industry dominance through many ground-breaking innovations, including the world's first 6-star ducted gas heating range.
"We are very proud to bring to market innovative products like the Braemar "Super-Six" ducted gas heater, which has redefined the paradigm for the industry rating systems currently in use across Australia," Mr Seeley said.
"Similarly, it took more than a decade to develop the multi-award-winning Climate Wizard, which now offers incredible cooling performance and greatly reduces energy consumption costs – using up to 80% less energy than some alternative systems," he said.
Seeley International is no stranger to victory at the BRW Momentum Awards, having won the Environmental Innovation category last year for its Braemar "Super-Six" heater.
Other recent wins include the 2014 United Nations Association of Australia World Environment Day Awards: Swinburne University of Technology Excellence in Sustainable Product Design Award, for Braemar "Super-Six" ducted gas heating and 'Best manufacturer – stand-alone cooling' category at the 2013 Climate Control Awards held in Dubai, for Climate Wizard. That accolade joins a long list of others for Climate Wizard, which won the Energy Efficiency and Carbon Management Award in the 2013 Banksia Awards and the 2013 Australian Business Awards for Innovation. It has previously won the 2010 Product Excellence Award at the Air Conditioning, Refrigeration and Building Services (ARBS) Industry Awards, the Greenplumbers 'Energy Efficient Product of the Year', the 2011 Australian International Design Awards, and the 2013 World Ag Expo Top 10 New Products Competition.
The BRW Momentum Awards are Australia's only awards for top Mid-Market companies, with winners announced at a gala ceremony in Sydney last night.
About Seeley International
Seeley International is Australia's largest air conditioning manufacturer and is market leader in the design and manufacture of ducted and portable heating and cooling products for the domestic, commercial and industrial markets in Australia.
Renowned for its innovation, Seeley International's brands include Breezair, Braemar, Coolair, Convair and Climate Wizard. Based in Adelaide's south - and with factories in Adelaide (evaporative coolers) and Albury (gas heaters and commercial cooling) - the company was founded in 1972 by Frank Seeley AM, who remains Executive Chairman.
Unlike many of its competitors, Seeley International continues to design and manufacture most of the components for its Australian-made products, which it exports to more than 120 countries around the world.
More information about Seeley International and its products can be found at
www.seeleyinternational.com
Contributor


Adam Thomson
Managing Director
Leverage Public Relations