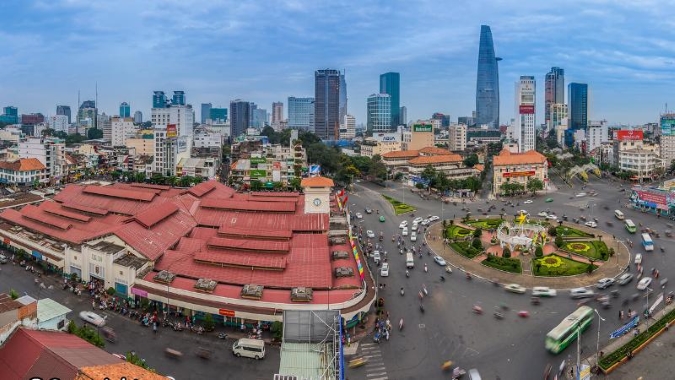 You're on your way to Ho Chi Minh for business. Whether you provide tech solutions or you're going to present architectural designs, you can take advantage of the tools of the present age. Plenty of apps help local, national, and world travelers, so if you're sending out to Ho Chi Minh, start downloading the most helpful ones.
Duolingo
Duolingo provides a fun and competitive way to learn another language. Most speak Vietnamese in Ho Chi Minh but you'll find various dialects of the language spoken. Chinese is spoken by a number of people in the area as well. Depending on where you call home, Vietnam can be a long plane ride, a perfect chance to download Duolingo and start learning for free.
TripIt
You'll have plenty of itinerary en route to Asia, especially if you're coming from across the world. You'll have one or more flight plans, hotel bookings, car rentals, activities planned, and more. That's a good problem to have as a business traveler yet you'll want to stay organized. TripIt keeps all of your vital information in one spot.
Splittr
Splittr is intended to 'split' bills between friends, especially when on vacation or at hectic times. As a business traveler, you may want to keep track of expenses and separate tabs for when you're on and off the clock. Therefore, Splittr becomes quite convenient and concise for those who do their own taxes.
App in the Air
Time equals money and respect in the business world. You don't want to have a client be somewhere you aren't. It doesn't matter who is at fault. What matters is results. So App in the Air keeps you faithful to your word when it comes to flight times and ETAs.
Kayak
Things change. You may stumble upon better flight rates, prefer to stay at the Ho Chi Minh City Renaissance Marriott, or want to rent a larger vehicle. Kayak gives you real-time information so you can remain agile and pivot to save time, money, or better align the business trip with your preferences.
Google Translate
It's convenient to be able to translate text into any language. It's an added bonus to simply take a picture of a sign or group of words and have them translated to you. Google Translate works wonders for those who are not native to a country yet don't have time for bumps in business.
Live Trekker
Live Trekker serves several purposes. Businesspeople who have a vlog and like to record business trips appreciate the interactive dashboard and the ability to see where things went right or wrong in retrospect. Also, if you want your business associate to keep tabs on your progress and ETA, they can get real-time intelligence.
Uber
Uber offers
service in Vietnam
, so there's a familiar convenience afforded to you while staying in a distant land. Check the history of particular drivers and see what prior clients have to say about the level of service.