It can definitely be daunting to know where to begin when setting up an online business. eCommerce is a relatively new market environment, but there's no denying that it's
growing at a rapid rate
. And the fact that digital entrepreneurship is relatively uncharted territory is the exact reason why now is the perfect time to jump in and open for business on the web. And using market research will be guaranteed to get you profitable faster than expected. But how do you gather this research most effectively?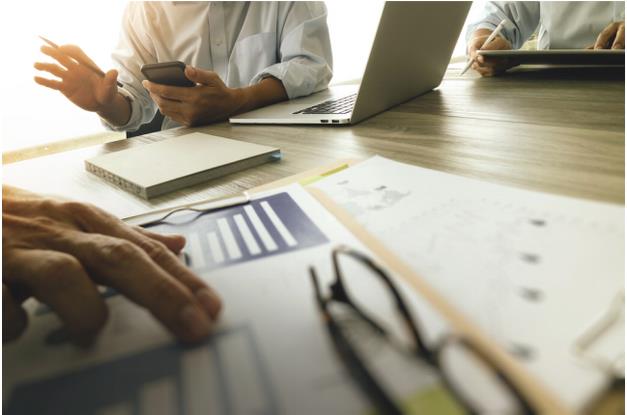 Use a Web Scraper
From understanding user experience to identifying seasonal trends, there are a multitude of positives to utilising a web scraper when developing an eCommerce venture. Using data extraction software, like a web scraper, will allow you to gather a substantial amount of information regarding the organisation and operation of your online competitors. Alongside this, web scraping will also provide you with a template for your own site's initial layout. Like you'd use OCR automation to save time that would otherwise be spent manually searching for information, using data extracted from scrapers will also help you correctly price your products, gather leads to further business, define your target audience, and ensure their satisfaction.
In short, working off even a rough template derived from HTML codes is far easier than starting completely from scratch. And having a familiar format will naturally engage customers or clients as well as make your brand well-established from the get-go. Finally, understanding data extracted using any quality scraper software is much simpler than you might believe. Simply convert any applicable information from your scraper software into an Excel or CSV file, and open these up in any spreadsheet programme to create diagrams that will aid in the rapid development of your eCommerce project.

Audience Engagement
One area where web scraping will always be slightly lacking in information is unfiltered and honest customer feedback and engagement. Communicating with your client base will ensure the longevity of your business through one very simple quality: trust. Customers who send in queries that are then provided with prompt responses will most likely become recurring customers. At the same time, by consistently communicating with your client base, you'll find that there will very rarely be instances where issues surrounding your business will go unchecked.
Using online questionnaires with customer incentives operate on a simple principle, and will garner great results if you reward your customers for their time and continued patronage. Not only does this communication and customer feedback benefit you when it comes to profits, it'll also save you from the stress of conducting independent maintenance.

Read market reports
Let's say that your eCommerce venture was based in promoting the secondhand economy, that is an online marketplace where users can post secondhand goods they were looking to sell for profit rather than dump potentially valuable goods in landfill. Such a business might seem worthwhile on the surface, but considering the presence of platforms like eBay and Gumtree, your business would need an extra edge to get established alongside these larger players.
Such information can be gathered through reading a market report specifically written on the industry you intend to enter. So, in the research for our online marketplace, you'll not only receive a solid analysis of the secondhand economy, but also a comprehensive analysis of its strengths and weaknesses, as well as its estimated growth potential over the coming decade.
The majority of the information presented in market reports from sources like IBISWorld, is compiled by dedicated analysts specialising in a variety of different disciplines. This multidisciplinary approach to compiling market research ensures that market reports are written to a higher standard and are sure to cover all the bases you'll need to familiarise yourself with when entering that specific industry.
~
It's no secret that researching is never an easy feat. But thankfully, we're living in an era that prioritises compiling and understanding data. So long as you stay dedicated to your vision, the path of digital entrepreneurship won't be as uncharted as the rest of the business world may make it seem.