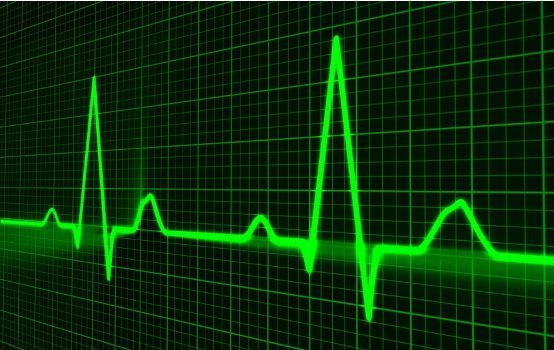 For years now, coin and stamp collection was considered geeky, however, collecting is not only for nerds anymore. As Market Watch reports, inflation is expected to rise even more by the end of the year, investors out there might consider a niche asset class as a protection against all of the turbulence the market has been experiencing for a while – rare stamps and coins.
Investors vs. Collectors
Now, although there a huge interest in old coins and stamps – and if you manage to find an extremely rare one, you can see a 5% to 20% yield over time according to Bill Bergstrom of the H.R. Harmer auction house – we're currently at a start of new era of looking at collectibles.
In short, people are now starting to look at it from investment perspective, rather from a collecting perspective. Interest in rare collectable has grown steadily in the last five years, and experts expect it to escalate over the next decade.
Many investors are now looking for an opportunity to diversify into some alternative investment. And even if a small percentage of those investors move into coins and stamps, it will increase the demand and in turn, drive the value up significantly.
Coin Investment Categories
Now, the rare coin market is actually a bit more mature than the stamp one, with a number of 3rd party certifications and grading. For instance, if you want to assess the value of your coin, you can simply visit the value-tracking website PCGS3000 Index and check the value for yourself.
So what constitutes as a rare coin? Most people defined them as pre-1933, in demand coins, with only around a hundred available in the open market. Furthermore, if you're looking at it from an investment point, coins mainly fall into these three categories:
Rare US gold coins, distinct from bullion (For example, an one-ounce American Eagle coin is not rare, so it's not work a lot, on the other hand an 1846 gold coin is worth a couple of thousands)

Ancient coins (This is one of the more "trendier" options out there, because with the introduction of the NGC Ancient grading system, a lot of investors now have access to valuable information)


Working with a Professional
And if you procure a potentially rare coin and you want expert opinion before you put it on the market, you can easily contact an experienced numismatist online.
Of course, you should ask a couple of questions first, in order to check the numismatist's expertise. For instance, you should start with questions like – how long have you worked in the business – and – are you willing to work with a person like – so on and so forth.
Plus, you should probably check how much he will charge you for a valuation. And if you manage to find the right person for the right money, here are a couple of things you can expect from a numismatist:
He'll review your goals and see if your time frame for holding the asset – in most cases, there's a five year minimum – in addition to the amount of the investment and its function within your portfolio.


Record-Breaking Values
Collecting stamps has been a popular hobby for what seems like a century at this point and the recent records by auction houses show that stamp collecting is only becoming more popular. Three years ago, the world's rarest stamp, British Guiana One-Cent Magenta sold for 9.5 million dollars. That was actually the fourth time the stamp broke a record for a single stamp in its history.
Moreover, we're now seeing a huge buzz surrounding the Chinese stamp market as well. According to a recent Stanley Gibbons study, rare stamps in the Chinese market have had a growth rate of more than 11% over the period of 23 years. And as it seems, that growth rate isn't slowing down at all.
The question here is – how do you define rarity in the stamp market? Is there a standard definition or what? Well, things are a little more complicated than that. If you plan on investing in stamps, there are a couple of more factors you need to have in mind:
The rarity factor – you should invest only when you have a small number of surviving stamps in circulation, or if you're looking at a unique stamp.

The condition factor – people usually invest in mint-condition stamps; you have a number of factors that influence the condition, from margins to the condition of color.

The authenticity factor – you have to be sure that the authentic of the stamp can be proven, so you need to seek stamps only with well-documented provenance and history.

The Liquidity factor – you have to make sure that you're investing in an area with a good number of collectors because they are the ones who are driving the prices.


The Bottom Line
In the end, if you want to start investing in stamps or coins, you need to have a good amount of starting capital. In a dial situation, you should invest somewhere around 15 to 25 thousand dollars in order to build a balanced portfolio.
Next, you have to be prepared to have a decent period. As we mentioned before, the bare minimum holding period is five years, but ideally, you should hold on to your investment for a decade or more to get more out of your investment.
Last but not least, the biggest mistake most people make is trying to work alone from the get-go. You see, as with any market out there where there's money to be made, you'll find a lot of forgeries, so if you want to make sure everything authentic, you need to work with a couple of experts.