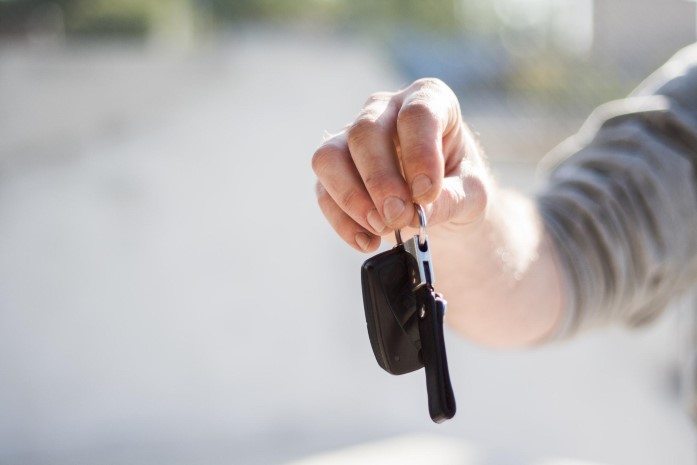 Selling a second-hand car is not easy. Many factors count when it comes to getting the most money from the sale. So, prepare yourself, and do the necessary homework before you embark on this task.
Here are some important points to consider, which have proven useful to many people.
Make it presentable
First impressions count, so make your car look loved. Your first step would be to clean it. There are many cleaning items that can make it shine. Put a coat of wax on the paintwork, clean both sides of the windows. Even better, have it cleaned by a good valet service.
Second, turn your attention to the possible problems the car might have and make the necessary repairs. Make sure all lights are working properly, fill in scratches, and look for unpleasant noises while the car is running. While you may have become accustomed to these minor problems, they won't make a good impression on a potential buyer.
However, bear in mind that if your car is old and inexpensive, spending too much money won't make a difference to its final sale price.
List it online
You have many options when it comes to selling your car. You could try an auto dealer, a private sale, even selling it for parts. However, in today's world, the Internet is one of your best allies. You can use sites such as Craigslist, Autotrader, eBay or even groups in your area on Facebook. Some people have even utilized videos on YouTube to get a sale.
Once you have chosen the selling channels, you need to create the right sales ad. Make it transparent. Studies have shown that after price, reliability and maintenance are the most important factors considered by people when buying a second-hand car. Thus, first of all, take pictures of the car from every angle and the interiors, so buyers can get a proper idea of its state. Add a list with the car's specifications, and indicate the availability of service records. Be detailed and reveal if there are any cosmetic issues or other minor faults.
Post the sale conditions and expected price. You can list a slightly higher selling price, as it is easier to reduce it than to ask a prospective buyer for more money. And, only give your cell phone number as contact details.

Calculate the value of your car accurately
Calculate how much your car is worth. Don't make a guess according to your interests. The emotional value that the car may have for you, may not be in accordance with its actual value. So, you need to do the necessary research to get its market value.
Check the sales value of similar cars. Consider options such as leather seats, sunroof, new wheels and tires, and other extras that can add value. Take into account the car's history, crashes, and other factors that can increase or decrease the value of your car. Although it is difficult to get an exact value, the result of your research should provide you with an informed asking price.
Have all the documentation ready
Documents are a way to increase the transparency of the deal. If available, have your service records ready. They serve as proof that you have maintained your car and the right professionals were involved in solving the problems. In addition, have the title, bill of sale and any other document on hand. In this manner, when the right opportunity arises, you will be able to seal the deal quickly.
Prepare for your meetings in advance
Selling online has many advantages and disadvantages. One of the problems it presents is that you don't really know who is on the other side of the communication channel. So, be careful and take the necessary precautions. Thus, try to meet with potential buyers in safe spots, such as well-known public places. Consider taking someone along, such as a family member or a friend.
While meeting a potential buyer, don't be afraid to explain when you have received several offers. But don't lie if you haven't had any. You can negotiate the price, but remember, you don't have to accept any offer, only the one that you are comfortable with.

Final words
Online private sales are not the only way to sell a car. The easiest way is to trade it for another one. However, you will probably get a lower price, as the dealer would like to make an extra profit out of your old car. Besides, if you try many unsuccessful options, you can still sell it as scrap. You won't get much, but ultimately, it is better than nothing.