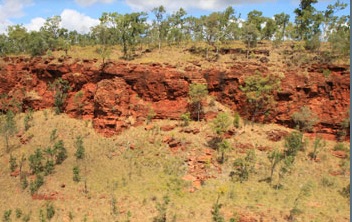 Brisbane 28 May 2013. The Newman Government today announced it would extend the Legacy Mine Water program to other coal mines in the Fitzroy River Basin in the next wet season.
Deputy Premier and Minister for State Development, Infrastructure and Planning Jeff Seeney said the long-term solutions to support economic development and protect catchment water quality will be put in place by the 2013-14 wet season, subject to sufficient water flows.
"The legacy mine water issue is real and it has cost Queensland jobs and an estimated $750 million in lost royalties," Mr Seeney said.
"The pilot program carried out over the last wet season shows that this legacy mine water can be released when there are sufficient river flows, while maintaining water quality.
"Expert hydrologists from Gilbert and Sutherland made the findings after a comprehensive evaluation of the pilot mine water volumes and mine release capacities.
"Detailed water-quality sampling has been conducted regularly throughout the pilot and these will continue, with the results publicly available through the Fitzroy River website."
[http://www.fitzroyriver.qld.gov.au/]
Mr Seeney said Central Queensland coal mines still have an estimated 250 gigalitres of excess water as a result of the recent wet seasons.
"But the health of residents, the downstream agricultural users and protection of the environment remains of paramount importance and will be properly balanced with the need to get the mine water out," he said.
Mr Seeney said the expanded pilot will compromise a range of common sense changes to the coal mines environmental authorities.
"It may be that in some sub-catchments a coordinated strategy with localised trigger values will maximise release opportunities while minimising impacts on water quality," he said.
"The government will undertake detailed discussions with coal mine operators in coming months to identify the optimal solutions that may be available for each mine.
"Any amendments will need to be finalised well before the next wet season, to allow coal mines to be well prepared and for the supporting monitoring programs to be up and running.
"We have committed to work with industry to address the legacy mine water issue, as an important step to delivering a long-term improvement in Fitzroy basin water quality."
Mr Seeney said in November last year, the Government announced a pilot mine water release program for four BMA mines - Goonyella Riverside, Peak Downs, Norwich Park and Saraji.
There were four flow events starting on the Australia Day long weekend with the release of about 10 gigalitres of water from the pilot mines.
In total, the 36 operational coal mines in the Fitzroy basin released about 26 gigalitres.
Mr Seeney said total flow past The Gap gauging station at Rockhampton exceeded 8,200 gigalitres, so the coal mine water releases represent only 0.3% of the volume.
He said two of the pilot mines were the only coal mines to report a significant reduction in legacy water volume over the 2012-2013 wet season.
Environment Minister Andrew Powell said an independent assessment of the pilot had proved that the measures put in place ensured water quality for drinking, agriculture and the environment was protected.
"The data shows that adequate measures are in place to ensure water quality standards have been met and I am confident that we will continue to see that in the future," Mr Powell said.
"The government will be working with the coal mines on a case by case basis, taking into account the land uses immediately downstream of the mines.
"A subscription system will ensure downstream users and local councils receive email notifications when mines are releasing water and all information will be available online.
"We will also work to streamline any approvals required for coal mines that will deliver improvements in mine water management."
Mr Powell said coal mines need to be able to collect sufficient water for their operations, efficiently divert excess water off site and remove salt that accumulates in mine affect water in the most sustainable way.
"Recent wet seasons highlight the changed in rainfall patterns and we will work the mines to adapt their management strategies to improve long term water management," he said.