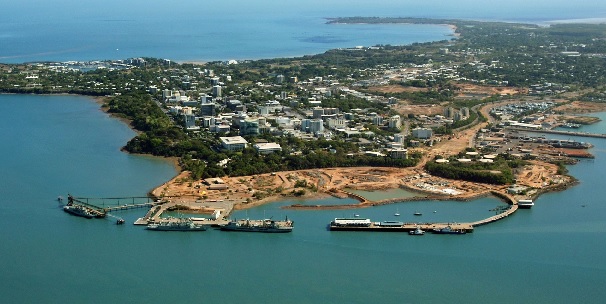 05 October 2013. The 2000 passenger Dawn Princess will be the first of 27 ships to visit Darwin during the 2013-14 cruise season, which starts today.

"Cruise visitors bring a vital injection of economic activity in the Top End – in restaurants, cafés, retail outlets and tourism attractions – over what is a traditionally slow period," said Minister for Tourism Matt Conlan.

"The arrival of the Dawn Princess is a welcome boost for local tourism operators with many passengers already pre-booked on tours around Darwin and beyond. Some cruise ship visitors travel as far as Kakadu, Adelaide River and Litchfield during their stay.

"With passenger spend, crew spend and operational spend, the cruise sector contributed an estimated $66.8 million to the NT economy in 2012-13 up 3.7 per cent on the previous year, according to Cruise Down Under.

"While this is good news, this Government is determined to nurture this important industry to ensure that it grows further and reaches its full potential. That's why we've invested an extra $8 million into the 2013 Tourism Budget."

Mr Conlan said he was pleased to see a new venture for visitors to enjoy, the 'Larrakia Cruise Lounge by Mantra' up and running in time for the new season.

"A joint venture between Larrakia Nation and Mantra on the Esplanade, the 'Larrakia Cruise Lounge by Mantra' is where cruise visitors can gain an insight into our local Indigenous culture, traditions and art in a comfortable, air conditioned café environment," Mr Conlan said.

"It is absolutely critical that our retail outlets are geared up and open for business to ensure that these guests have a welcoming and enjoyable visit to Darwin and of course these businesses take advantage of the commercial opportunity that the ship's arrival provides.

"Tourism NT, Tourism Top End and Cruise Guides Australia will be holding a cruise guiding workshop on 29 October in Darwin and I encourage local tour guides to register their interest to learn more about how to get involved.''

The new cruise ship season will see the maiden visit of the Voyager of the Seas with over 3000 passengers to Darwin on 31 October while SeaDream 2 will also undertake her maiden visit to Darwin on 25 January next year. More information on the cruise season can be found on Darwin Port Corporation's website: http://www.darwinport.nt.gov.au/information-cruise-ships

The Dawn Princess arrives in Darwin today at 10am.