GOING FOR GROWTH IN THE TOURISM SECTOR
15 October 2013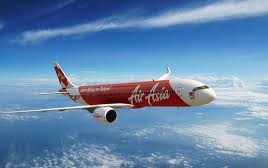 When it comes to tourism, think big and act accordingly. That's the message Tourism Minister Matt Conlan conveyed today when he released Tourism Vision 2020, a plan to return the NT tourism sector to growth.
"Our target is to grow the visitor economy in the Northern Territory to $2.2 billion by 2020 as measured by overnight visitor expenditure. It's no small task. It's ambitious but it's achievable," Mr Conlan said.
"This plan is a whole-of-Territory strategy that reflects the Government's commitment to tourism as an absolute priority, essential to building a stronger economy.
"Achieving this target will mean jobs, economic stability and reinvestment. It means increasing visitor expenditure by $535 million from 2011-12, and creating 4,300 new jobs.
"This plan has been developed in consultation with industry and we will be implementing it in partnership with industry.
"The strategy signals a shift in focus from a tourism perspective to a broader visitor economy concept. This is because, for some regions and destinations, there may be more opportunities for segments outside the traditional leisure market, such as business events, education and military segments."
"Four areas have been identified as necessary to deliver on the 2020 growth target: grow value, address supply constraints, improve the visitor experience, and improve business sustainability.
The plan lists more than 80 actions to be taken to address these requirements.
"The plan provides strong recognition of the need to address supply constraints, which is already seeing dividends with Philippine Airlines and Malaysian Airlines coming to Darwin and the return of Tigerair to Alice Springs, as well as some new accommodation planned for Darwin.
"Consequently, the strategy details different roles and responsibilities for Tou
Grow your business - Business news articles selected placed and managed by Global Reach at the TheMediaCompany.com.au - Contact us to be here