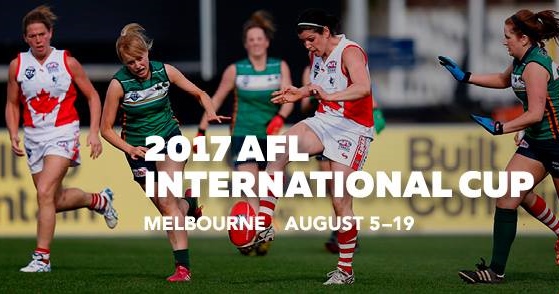 Long gone are the days of old when AFL was a sport for men and primarily for the people who dwell in the cold south of Melbourne. AFL is rapidly turning into one of the most popular team sports for young females in the Nation's Capital.
When you see these footy stars running around on the television, you can tell by their physique that this is a sport that has a truly incredible effect on your body. What better way is there to gain fitness then chose a sport that offers teamwork, dedication, endurance and coordination, when looking for an alternative way to keep in shape.
The Greater Western Sydney Giants are leading the way in this area and have started a development program in Canberra where the game is seriously coming into its own. The Sydney team now plays three of their home games in the ACT, and Canberra locals are relishing the chance to watch their stars in action.
GWS are looking to win their maiden Premiership this year and the buzz is spreading all around the local area. The Giants are $5.50 to take the title on the Oddschecker website and, if they can manage to lift the trophy, the increase in the sport's popularity will only continue to grow.
The UNSW Canberra Women's League has flourished in recent times and junior girl's participation rates have increased 40%. The competition now has eleven teams and is one of the premier women's AFL leagues in the country.
One of the major attractions to the sport is the endurance based workout you receive while playing. An average AFL player will run anywhere between 12 to 20 kilometres in a single match. In comparison, a soccer player will usually run around 10.
The other part of the game that's so appealing is the strength work that these girls put in during their training sessions in the gym to help them play the game at a more competitive level. There is an obvious change in your body as you build a strong back and shoulders with the tackling and physical nature of the game. Also, you gain powerful quads and calf muscles through sprinting and endurance running.
The game requires a lot of movement and intensive stretching is always apart of a regular training session. This leaves players with more flexibility and generally helps to tone the body. The constant movement smashes through the calories and deals the body a massive cardiovascular hit that keeps your heart and body healthy and active.
It really is the ultimate full body workout and it's easy to see why its popularity has increased so much in recent times.Let's hope that Canberra can keep leading the way for women's footy, and continue to move forward with it at a professional level.
Read more http://www.viw.com.au/index.php/news/8483-women-looking-to-afl-to-stay-in-shape