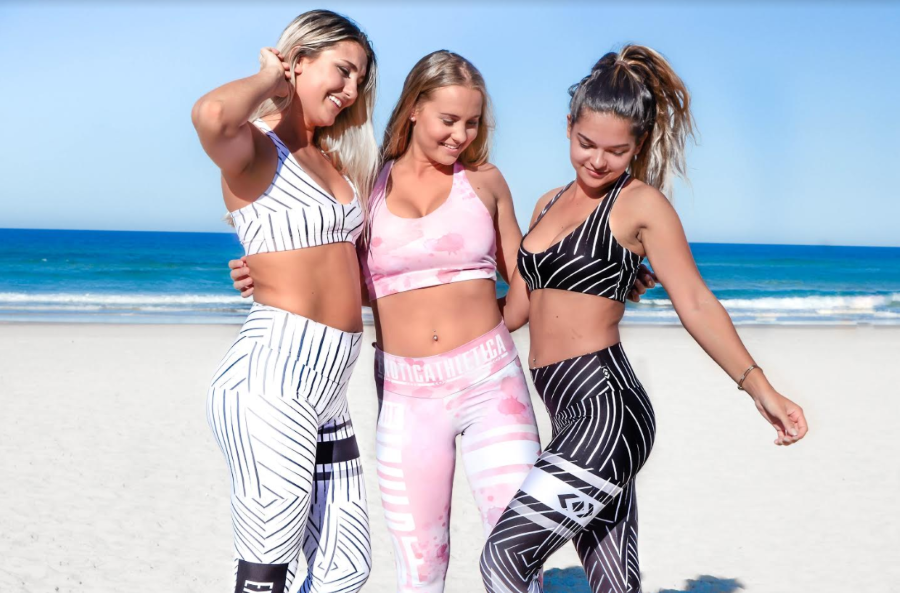 Australia's fittest are set to sweat it out at the Beerwah Charity Sports festival next weekend, as competitors vie for the title of Australia's Strongest Man and Woman. As much a display of solidarity as it is a show of strength, the event will raise money for the Cancer Council of Queensland.
Hosted by Sunshine Coast Strongman, competitors will attempt to lift logs weighing up to 160kg, carry stones the size of boulders, perform squats while holding a jaw-dropping 400kg, pull the weight of a car behind them, and carry monster-dumbells for a minute-and-a-half. Novice divisions have also been added this year, to give wannabe strongmen and strongwomen a chance to flex their muscles.
Locally based Australian active wear success story, Exoticathletica, has thrown its support behind worthy competitors by offering donations of $100 to each of the four female winners. Founded by Leilani Chandler, Exoticathletica is Australia's fastest growing active wear brand for women of all shapes and sizes.
"We are absolutely delighted to supporting this great competition because it is a wonderful event and it is raising much needed funds for the Cancer Council of Queensland," Ms Chandler said today.
"Our brand is about celebrating the beauty and strength of all women, inside and out.
"We encourage women to master the ability to tap into the wild, exotic and primal part of themselves, face their fears, push their comfort zones and experience what it's like on the other side.
"We believe there is a really good fit between the focus of the competition and the aim of our brand – to see women succeed."
There could be no better sponsor for the title of Australia's Strongest Woman. Celebrating all levels of female fitness, Exoticathletica has made it their mission to empower gym-queens, absolute beginners and everyone in between with their fresh and innovative designs.
The brand's bright, ethically-sourced fabrics, mixed-and-matching tops and bottoms, and custom-made fitness and casual wear have been designed with all types of women in mind.
"We understand that women are not just one woman," Ms Chandler added.
"We want our clothes to inspire women everywhere to get involved in physical activity and to step out into the world with confidence."
The event will run next Saturday 26th at Beerwah Sports Grounds (32 Sports Ground Drive, Beerwah) from 9am to 5pm. A family-friendly event that's sure to be fun for all, the day is gold-coin donation on entry.
Read more http://www.viw.com.au/index.php/news/8701-exoticathletica-gets-behind-australia-s-strongest-man-and-woman-competition