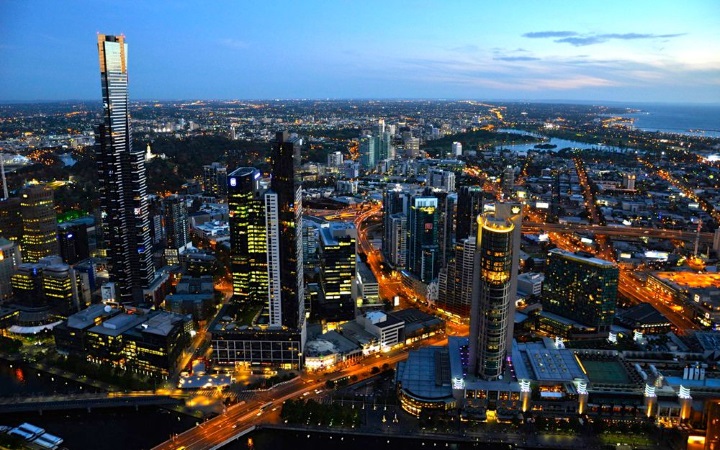 The REIV is advising buyers to look beyond the Melbourne CBD and inner suburbs for their first property purchase.
Paul Bird said today.
"New REIV data reveals homebuyers can save more than $250,000 by purchasing a home one town further along the train line in regional areas of Victoria.
VLine's South Western line recorded one of the largest median house price differences between neighbouring stations. Little River ($646,000) is just 11kms closer to Melbourne than Lara ($390,000) – yet commuters can pocket a saving of up to a quarter of a million by heading one stop further on the line.
Significant savings of $225,500 could also be made by purchasing a home in Seymour for less than half the median house price of Tallarook – the previous station on VLine's North Eastern service.
On the Western line, Melbourne's outskirts also offered value with buyers able to save themselves $218,000 by purchasing in Melton, rather than nearby Rockbank.
Meanwhile, savings were also evident on the Northern line with a $168,000 difference in the median house price between Epsom ($338,500) and the following station Elmore ($170,000).
Considerable price differences of more than $140,000 were recorded on VLine's Eastern service between Bunyip ($455,750) and Longwarry ($313,000).
Homebuyers looking to purchase in a regional centre were also able to save $136,000 by purchasing one stop further along the train line in South Geelong, rather than Geelong.
REIV CEO Geoff White said buyers are increasingly looking for value in regional Victoria.
"New growth areas provide buyers with the opportunity to enter the property market at a more affordable rate, yet still on a main VLine service into Melbourne."
"Many of these areas, especially towns within commuting distance of the city, are also recording solid annual price increases and are poised for future growth."
"Investment and infrastructure initiatives by both the state and federal government are likely to deliver further capital growth in these areas."
Jeff Grochowski, from Accrue Real Estate agrees with the REIV assessment.

"Each generation looks at property from a different perspective. Outer suburban areas were once considered to be in the country. Templestowe is an example. While an affluent suburb now, it was in the 1960's largely apple orchards. In the next century, locations like developments around Craigieburn and once country towns beyond Frankston, offer excellent opportunities for those who take the long view"

| | | | | | |
| --- | --- | --- | --- | --- | --- |
| TRAIN LINE | STATION | MEDIAN PRICE | NEXT STATION | MEDIAN PRICE | DIFFERENCE |
| South Western | Little River | $646,000 | Lara | $390,000 | $256,000 |
| North Eastern | Tallarook | $432,500 | Seymour | $207,000 | $225,500 |
| Western | Rockbank | $478,000 | Melton | $260,000 | $218,000 |
| Northern | Epsom | $338,500 | Elmore | $170,000 | $168,500 |
| South Western | Lara | $390,000 | Corio | $243,000 | $147,000 |
| Eastern | Bunyip | $455,750 | Longwarry | $313,000 | $142,750 |
| Northern | Macedon | $732,000 | Woodend | $590,000 | $142,000 |
| South Western | Geelong | $668,000 | South Geelong | $532,000 | $136,000 |
| Eastern | Trafalgar | $303,500 | Moe | $178,000 | $125,500 |
| South Western | Waurn Ponds | $486,500 | Winchelsea | $370,000 | $116,500 |