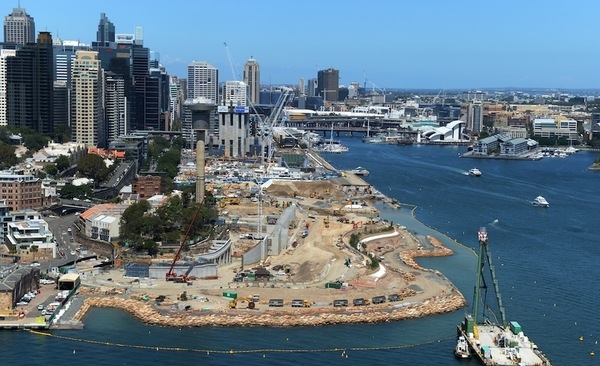 The world around us keeps moving at a fast pace and in the construction industry we are bound by the natural laws of gravity, velocity and momentum. We are susceptible to weather patterns, natural disasters or unforeseen superstorms. Also, there is the reality of human imperfection. Collectively, the sum of these aspects makes it a challenge to come up with a realistic project timeline and quotes that are accurate enough to land the job.
Therefore, the quicker you put the construction crew to work, the better chance you have of dealing with the more unmanageable factors that impede construction schedules. Here is how you can be more time efficient with your construction project:
CHOOSE TRUSTED VENDORS
The contentment of knowing that your mobile office, rented equipment and on site portable storage container will be delivered on time and in functional condition, allows you to concentrate on other project matters. An online search would allow you to find a reputable tradesman, you will be able to look into their trading history and potentially customer reviews of previous work. Therefore, review the profiles of multiple vendors, observe the validity of their testimonials or talk to trusted references.
KEEP THE WORKER HAPPY
Happiness breeds positivity, which in turn yields efficiency. Your project's time management is directly linked with the collective productivity of your crew. Several studies show that the more vibrant your organisation's climate is, the faster your personnel will work. Therefore, it is critical to keep a check on any development that may hinder the stride of construction. The examples are:
Raised interpersonal conflicts

Excessive overtime/holiday work

Unwarranted work hazards

Ordinary site condition

Regular schedule changes

labour absenteeism

disordered job site
TIME-TRACKING
Although scheduling is mandatory, you can further optimise your construction project's pace of completion by tracking time. Specifically, splitting larger development process into individual bits to offer insight into the productivity ratios of a particular worker or team. It is pertinent to mention that analysing and studying micro elements of the project enables you to understand what changes are needed. Also, time tracking provides a concise picture regarding workers' time management patterns and creates opportunities for boosting their effectiveness.
GO STEEL
If you are a developer who makes and sells homes then either you are already constructing a prefab steel building or you are not well-versed with its multiple benefits. It takes less time to manufacture a prefab steel building structure than other building types. This is because the pre-engineered components are designed and pre-built for easy assembling.
Smaller steel buildings can be erected in days, while the same size brick version would consume weeks. Likewise, bigger buildings which would take months can be mounted in weeks.
CLEAR COMMUNICATION
Communicating with the crew regarding the most optimal start times, location and standard operating procedures will help nurture a robust and time-efficient system. It also entails minimising unproductive tasks such as commuting during rush hours and extended pre-work meetings. Moreover, ensuring materials are at the right locations at the right time also cuts idle time that many job sites experiences.
CONSTRUCTION SOFTWARE
Waiting to get back to work to check invoices and project-emails is so 2010. Today, investing in a mobile construction software offers you a myriad of functionalities that can also boost efficiency on many levels. Such programs wipe out arduous duties that are required from workers and provides a fully-integrated system for anything from purchase orders, document management and billing.
Also, it enables project managers and general contractors to auto-complete tiresome and time-consuming tasks which in turn helps them keep a better track of the overall productivity of the job site. Furthermore, by being more aligned with the specific details of the project, possibilities for readjustment may present itself which may well enhance efficiency in all areas.