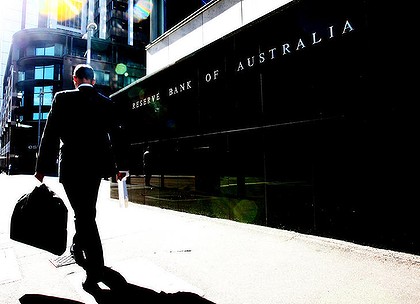 The Reserve Bank of Australia has decided to continue with its policy of keeping mortgage rates law.
RateCity
reported that the Reserve Bank may have left the cash rate unchanged at 1.75 per cent today, but market analysis indicates there's still at least one rate cut still to come in 2016.
Sally Tindall, money editor at RateCity.com.au, said it's not surprising that the RBA decided to hit the pause button on the cash rate.
"Last Wednesday's GDP figures, which saw the highest quarterly result since 2008 gave the RBA the reprieve it needed to avoid back-to-back cash rate cuts," she said.
"There is still at least one rate cut on the horizon in 2016, but at this stage it's likely to come in August if the next set of inflation figures confirm last quarter's unexpected drop."
Tindall said that while the May rate cut was good news for variable borrowers, most home owners were still yet to feel the impact.
"While the majority of lenders did pass the RBA cut on to their variable mortgage customers, many have taken their time implementing it," she said.
"That means despite the record low rates, most variable borrowers won't feel the reprieve until their next mortgage repayments."
RateCity data shows almost half of all providers are now offering at least one home loan product under 4 per cent.
"Today's decision to hold doesn't necessarily spell bad news for variable borrowers. "
"Last month's cut is still causing plenty of movement at the pointy end of the home loan market as the smaller lenders fight it out for the lowest rates.
"Ongoing variable rates are at record lows of 3.59 per cent with 48 per cent of the lenders on the market now offering rates under 4 per cent.
"A fixed-rate war has also broken out among a number of the smaller lenders, on the back of expectations of another future rate cut.
"Three year fixed rates are as low as 3.69 per cent and two lenders have dropped their five year fixed rates to 3.99 per cent. That's a rate under 4 per cent, set until 2021 which is something we've never seen before.
"Naturally, the RBA will want to see the full impact these rate wars have before going again," she said.
Prominent Melbourne property marketer, Jeff Grochowski of
Accrue Real Estate
said today,
"We are telling people who use our property shortlisting service, that this is an excellent time to pay down the principal on their loans"
The low rate environment has the added benefit of creating an opportunity for people to buy an investment property or a home in a much better location than they would usually be able to afford.
NSW property industry peak body the REINSW, called for first home buyer stamp duty incentives.
The Reserve Bank of Australia has keep interest rates steady at 1.75 per cent at its June 2016 meeting following a cut of 25 basis points last month.
REINSW President John Cunningham said while record low interest rates sound attractive to consumers the state government has failed first home buyers.
"We call on the NSW government to put the interests of first home buyers at the top of its agenda and make amendments to stamp duty for first home buyers," Mr Cunningham said.
"REINSW asks the NSW government to provide first home buyers with a 50 per cent reduction in the stamp duty on a purchase of a residential property less than $1 million and provide the ability to pay the stamp duty over time.
"First home buyers are a class of property consumer that needs assistance. Now is the time to support them to achieve the great Australian dream of home ownership," Mr Cunningham said.
The official cash rate has fallen 300 basis points since November 2011, with the most recent cut of 25 basis points, last month.
The RBA will next meet on Tuesday, 5 July 2016.

Read more
www.ratecity.com.au
www.accruerealestate.com.au
www.reinsw.com.au