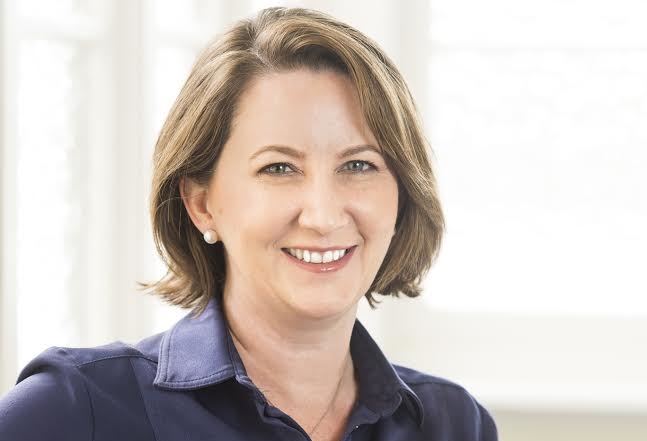 SYDNEY, AUGUST 31, 2016: A Sydney based start up is finally providing Australian HR professionals with the ability to crack the code of a candidate's suitability for a role – by searching a job seeker's social media channels. And they are the first to do it with the candidate's permission so no more unstructured Google searches needed.
The Social Index uses a proprietary algorithm to aggregate insights from Facebook, LinkedIn and Twitter to provide employers with a high level report on a candidate's online persona, summary of skills and a way to filter out any biases.
The Social Index is the only online tool that can analyse a person's digital footprint to determine their appropriateness for a position. It goes beyond traditional recruitment methods and helps provide a more complete picture of a candidate's suitability for a position.
The new tool is the brainchild of HR professional Fiona McLean who has worked in large companies and start-ups across Australia and overseas.
"I wanted to solve the problem of how to know that a great candidate is really a great culture fit for a company. So we created a data driven platform that could help businesses understand the relevance of social media in the context of their workplace," she said.
"There are a number of ways people in HR can assess someone's suitability for a role including a CV, reference checks, interviews and published works. But increasingly I found myself looking for relevant insights from the candidate that help make it easier to understand how they will 'fit' the role and realised social media, used appropriately, would do this. It helps support the candidate's strengths and 'fit' without interview nerves getting in the way." Ms McLean said.
"Through a very transparent platform, The Social Index provides employees and candidates with a unique report that offers relevant, consistent and actionable insights. Over time, the tool allows HR managers to benchmark key data."
How it Works:
Once a candidate is shortlisted and in the final interview process - they receive an email from The Social Index. The candidate is given a unique link and asked to give permission via their social media channels (Facebook, Twitter, Linkedin). A robust data analytics process then prepares a report for both the employer and the candidate. The entire process takes about one minute.
Privacy and reputation management is key to our reports. We measure what matters for the role and the business culture and nothing else.
Importantly, the employer never "sees" any individual posts or individual comments or photos or anything personal. All the employer sees is the finished report with key highlights about social interaction, time of posting, online engagement and a few other data points.
By aggregating data we can show how patterns emerge over time, not just in a 45 minute interview. This means that final interview can be much more relevant and more interesting.
It's a permission-based approach, like any other part of the hiring process. Our app is only active for the time it takes to complete the data sampling, less time than it takes to make a cup of coffee.
What it checks:
"For roles that are client facing, The Social Index is an invaluable way to provide an almost instant snapshot of how a candidate might fit into a certain role. It's like a "psych" test but better. It can show how the candidate actually engages with people, which could be your clients or your team."
Ms Mclean said she was already working with Australian businesses to test the effectiveness of the tool and that many corporates were preparing to sign up.
"The Social Index is another tool which does all the heavy lifting for HR professionals. The platform creates a relevant candidate report that contains actionable data and a deeper understanding of how online and offline activities intertwine."
About:
The Social Index has been created to help you get the best talent for your business, to help you understand the benefits of a 'good' online reputation, to navigate the challenging mix of online & offline reputations. In short, we help you make better business and talent decisions with relevant, actionable data.