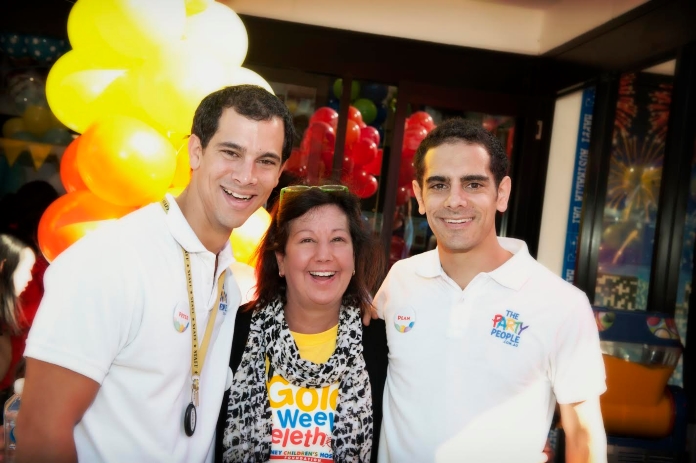 The Party People stay ahead of trends this Halloween by operating as a business on-the-go
It's Halloween on Monday and it's Dean Salakas' busiest time of year. In fact, he is expecting a year-on-year sales growth of around 20 per cent, which is consistent with the last few years for the business.
Dean is Chief Party Dude at The Party People, Australia's leading costume and party supply business; operating nationally via his online store and locally out of his San Souci and Drummoyne premises. The dual online and bricks-and-mortar nature of the business means Dean has needed to establish reliable communication between stores, suppliers, warehouses and customers.
Staying connected is essential for any small business, and is even more so during busy periods. Optus Small and Medium Business is a support network for these business owners, providing them with the network, tools and advice they need around the clock.
As an
Optus Small and Medium Business
customer, Dean is able to stay ahead of the latest trends, which he says is the key to his business success.
"To keep up, I often have to place last minute stock orders outside of office hours. As such, I operate as a business owner on-the-go, relying on the Optus Small and Medium Business network to help me stay connected around the clock.
"My team work via mobile so we can quickly share ideas and customer feedback. This allows me to have visibility on what is selling in store, identify what needs to to be restocked and track what our customers are requesting. Operating this way means that we can also share mobile data as a business and keep costs to a minimum by taking advantage of group discounts on small business plans," said Dean.
The quickest selling Halloween costume trends this year are The Walking Dead inspired zombies and Suicide Squad characters.
"Poison Ivy from Suicide Squad has been the best selling costume this year so far. We also expect zombies to be popular again as we always participate and donate to the Sydney Zombie Walk," said Dean.