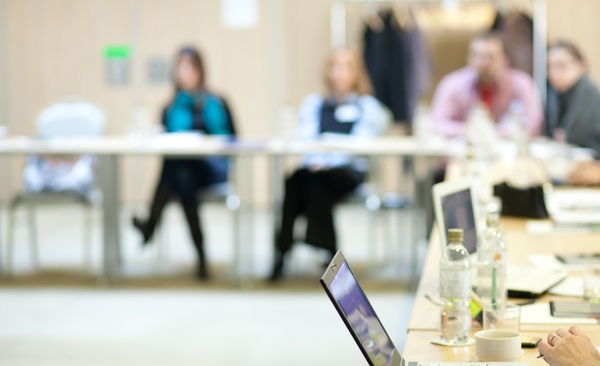 Every New Year's tens of thousands of Australians will make a resolution to improve their lifestyle, well-being, and financial position through getting a new job, new career, or promotion, however most are likely to fail when it comes to negotiating a new salary.
It is estimated more than 50 per cent of Australians will be on the lookout for new job opportunities during 2017 in an effort to make their New Year's resolution a reality, but industry experts believe most Australians are ill-equipped to successfully negotiate when it comes to their salary.
Professional career expert and Job Toolbox founder Andria Wyman-Clarke said traditionally the conversation about negotiating salary is considered taboo. Most people are in the dark about how companies structure salaries or how to approach this topic.
"In my experience, the striking difference with people who successfully negotiate their salary with their manager and/or the Human Resources department is that they are well prepared for the discussion."
"In the New Year, Job Toolbox will be launching a series of workshops across the country providing Australians at any stage of their career with the necessary tools and skills to write convincing applications and interview with confidence. During the workshops, we will also discuss techniques and tips to assist people with negotiating their salary package."
Developing a career plan is one of the critical steps to career success and it does not just apply to white collar professionals, it works for people across all industries at all stages of their career.
Through a career plan, most employees who are at the stage of entering into salary negotiations will have all the information they need to successfully navigate their way to a new salary according to their role within their industry.
Ms Wyman-Clarke said that there is no set formula for successful salary negotiation, but there are skills and techniques to become more confident and successful in the salary discussion.
"Asking your boss for more money is a very daunting experience and I have experienced some people who were extremely nervous when they shouldn't have been, even though they were exceptional at their job," said Ms Wyman-Clarke. "In the Job Toolbox workshops, they will learn techniques to help them be more confident in a salary negotiation."
"In the Job Toolbox workshops participants will have access to nearly 100 years of HR expertise through all of our facilitators and by the end of the workshop they will confidently be able to conduct themselves in a salary negotiation."
Andria Wyman-Clarke recommends the following three tips for Australians wanting to negotiate a new salary in 2017:
Before meeting with your manager and/or the HR department, you need to do your research.
When you are negotiating a rise in your salary, the final outcome is based on the needs of the business, so be clear what the overarching goals of the business are and understand how your role fits in with achieving these goals.
Practice, practice, practice – this will improve your confidence during the negotiations and can improve your chances of securing an increased salary.
Job Toolbox workshops will be available in all capital cities in Australia from 31 January 2017 for participants at all stages of their career. To register your interest in a Job Toolbox workshop, visit –
www.jobtoolbox.com.au
or visit their Facebook page for more information
www.facebook.com/jobtoolbox/