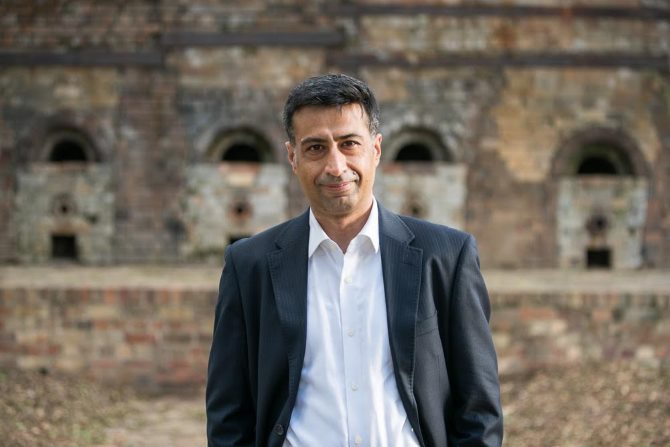 Ease, simplicity and affordability are the reasons why companies of all sizes are rushing to 'Go Google' when it comes meeting their tech needs in a rapidly evolving marketplace.
The old way of working has gone. Eighty per cent of people's time is now spent on a web browser, so having huge hard drives is no longer a viable option when everything can so easily be created, managed and stored in the cloud, say Google experts Digitally Infinite.
The affordability of Google means that organisations from startups to major enterprises are saving thousands of dollars a year. A company can buy four android phones for every one iPhone, while Chromebooks (Google's brand of laptop) start at just $350 each. Also, it's ideal for small businesses, because companies can have access to the full G Suite for Business including Gmail, Drive, Docs, Sheets, Slides and Calendar for just $5 per user per month.
Massive corporations are wiping clean their old-world legacy systems and moving to browser-based cloud technology that inspires collaboration and innovation, especially with easily accessible chat and video apps like Google Hangouts and all documents created, shared and stored in the cloud.
Anuj Dhawan, CEO and his team at Digitally Infinite were involved in deploying Woolworths Group's new system, which included 5,000 new Chromebooks and G Suite for Business.
Woolworths was using a legacy system that was no longer supported, so the employer of 200,000 people decided it was time to move to Google.
"We're seeing enterprises of all sizes, moving away from Microsoft as the benefits of using Google are too hard to ignore. G Suite is cheaper, simpler and faster," says Dhawan.
"With true browser-based cloud computing, using, sharing and collaborating on one document in the cloud rather than many versions on hard drive storage, brings cost down by thousands of dollars for large enterprises having to store billions of files and documents.
"Microsoft and Apple are struggling to keep up as Google starts to claim market share.
"And in US schools, Chromebook sales now account for more than half of all devices sold in
classrooms.
Meanwhile, Google continues to innovate as it expands: for example, Google BigQuery offers a fast, economical and fully-managed enterprise data warehouse for large-scale data analytics.
And Quick Access means that machine learning is now being integrated, globally, helping
to intelligently predict the files needed before you've even typed anything.
And just last month Google released a cloud video intelligence function and more cloud machine learning updates across the G Suite and other Google platforms.

Dhawan continues, "Google provides cutting edge tech which is helping create the companies of the future. Artificial intelligence is playing an increasingly essential role in enterprise and Google is forging the way in this area quite substantially.
"G Suite provides out of box integration with 500+ cloud-based applications including known tools like salesforce, XERO and SAP, and also opens gates for tools like cloud telephony such as the product offered by Dialpad.
"Google has a separate Cloud Marketplace for enterprises that resolves security concerns, as these applications are only promoted to enterprises after they have passed Google rules of secured data protection."
Businesses are reaping the rewards of going Google, with cheaper, faster and more intuitive and innovative solutions for large corporate needs.
Other Australian enterprises who have also recently moved across include Appliances
Online, Flight Centre, Rentokil, Service NSW, Veolia, and Fire and Rescue NSW.
So, in summary, if you're looking to halve your tech bills each month, get a better overall service, and help create a fast and efficient workplace of the future right now, Google is fast becoming the preferred option.
To find out how Digitally Infinite can quickly get you moving over to the cloud visit https://www.digitallyinfinite.com/.
By Anuj Dhawan, CEO, Digitally Infinite
Digitally Infinite
Digitally Infinite is your partner in digital and cloud technology. The team specialises in G Suite setup and management that can equip organisations with all the tools needed to create a workplace of the future. The team work with companies of all sizes looking to create simpler, faster, more secure and more economical solutions to their tech needs.
http://digitallyinfinite.com.au/